Share why you #VoteKids on social media! Below are sample social media messages and downloadable graphics for posting. Be sure to use the hashtag #VoteKids in your messages:
Sample social media messages:
Pediatricians, we can help mobilize our peers, eligible patients, and their parents to vote because the health of all children depends on us! #VoteKids
Children can't vote, but we can! Remember to #VoteKids on Tuesday, November 8.
I vote because our children's futures depend on it. What does #VoteKids mean to you?
Graphics
Kids Can't Vote. We Can. Graphic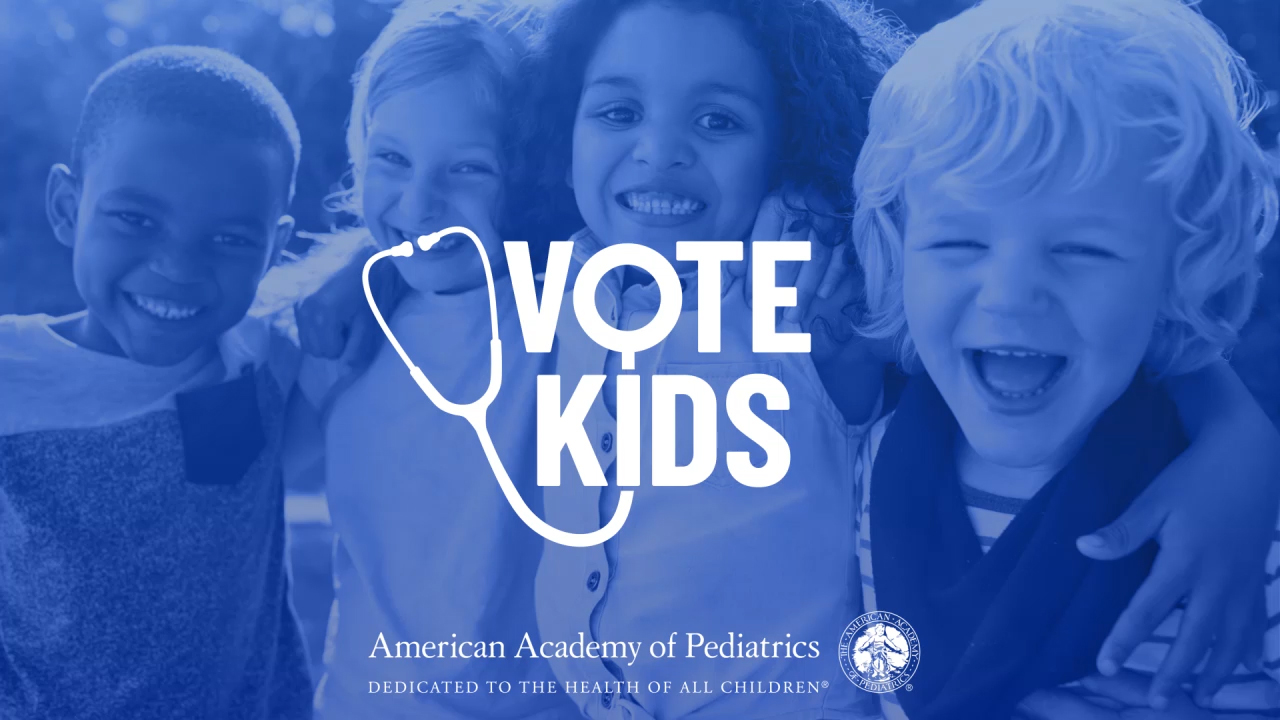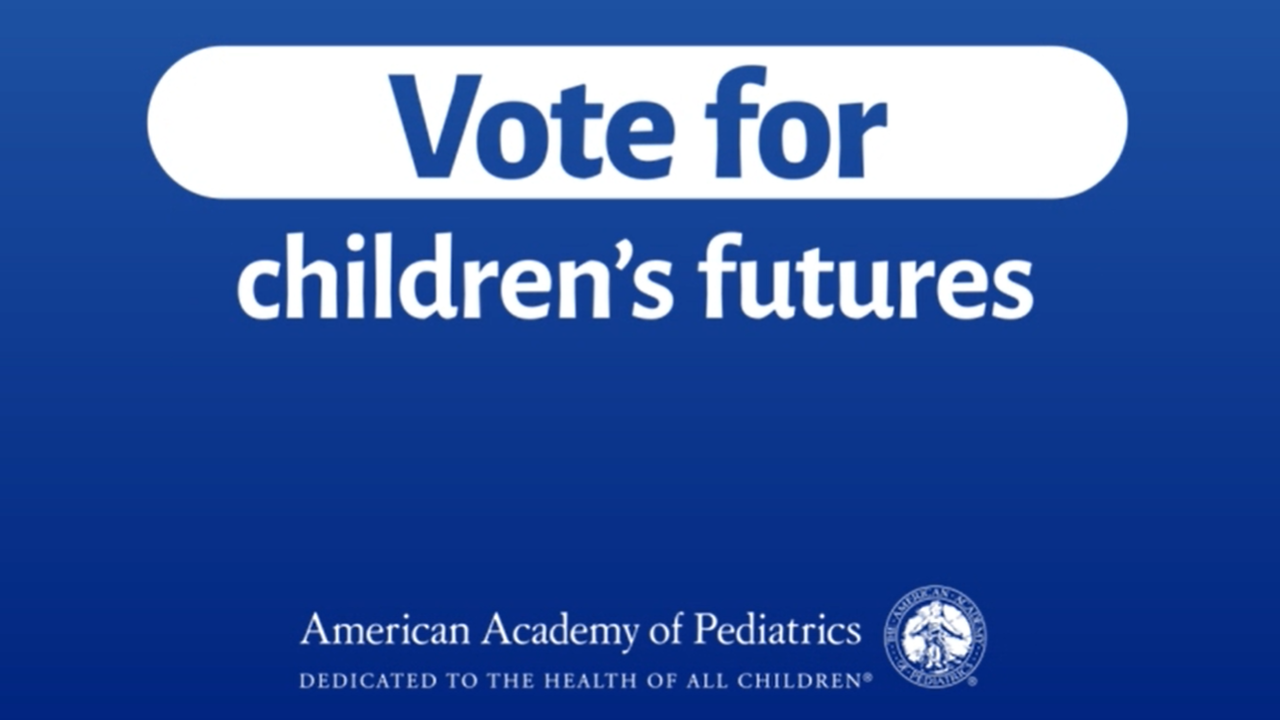 Vote for Children's Futures: Animated Graphic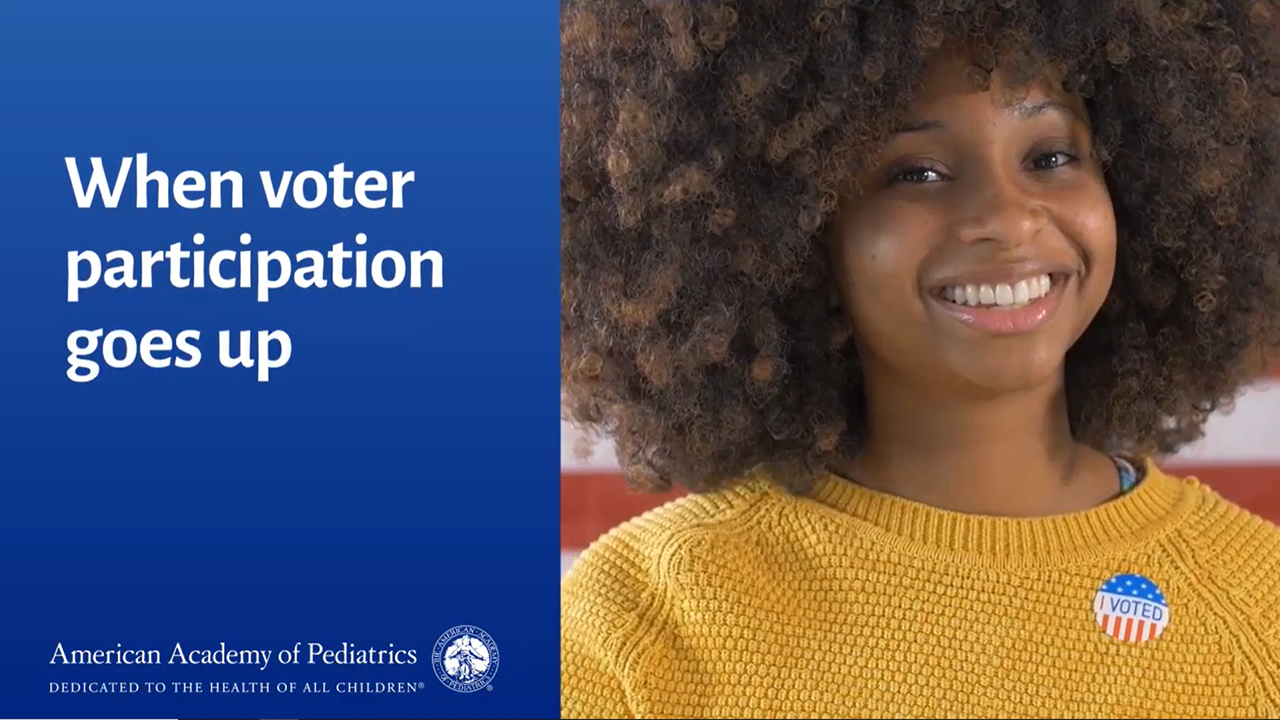 Public Health Outcomes: Animated Graphic