​Earl J. Brewer Research Award

This award recognizes a training fellow who, in his/her first two years of fellowship, has distinguished him or herself in an area of clinical research. Any rheumatology fellow who is training at an accredited training program in the US or Canada is eligible in the beginning of his or her third year of fellowship. The Executive Committee members will review pediatric rheumatology abstracts submitted to the American College of Rheumatology (ACR) Annual Meeting. The award recipient will receive a certificate and an honorarium presented during the pediatric rheumatology business meeting held during the ACR annual meeting.
Call for Nominations
2023 James T. Cassidy Award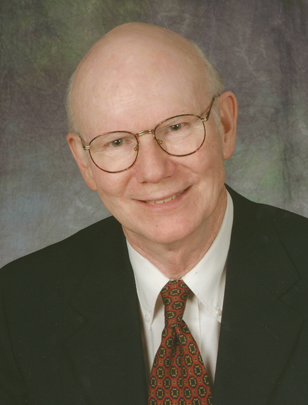 The American Academy of Pediatrics Section on Rheumatology is accepting nominations for the 2023 James T. Cassidy Award until Friday, March 24, 2023.
Dr James T. Cassidy was the foremost educator in pediatric rheumatology in the United States. He educated and mentored many medical students, pediatric residents, and rheumatology fellows at the University of Michigan and the University of Missouri, Columbia. Dr. Cassidy had a distinguished career that included lectures in pediatric rheumatology topics at numerous medical centers in the United States and internationally. Dr Cassidy worked with Ross Petty to develop the well-recognized textbook of pediatric rheumatology, now in its seventh edition. Dr Cassidy was an advocate for children with rheumatic disease nationally and within the American Academy of Pediatrics.
Qualifications
The AAP Section on Rheumatology will recognize an individual for outstanding achievement in the field of pediatric rheumatology. Nominees must be a member in good standing of the AAP Section on Rheumatology and meet one or more of the following qualifications:
Recognition as an outstanding educator
History of successfully training pediatric rheumatology fellows
Contributions to the field of pediatric rheumatology through research, publications, and/or legislation
Current members of the Section on Rheumatology Executive Committee may not be nominated.
Nominations Procedure
Nominations should be submitted to llaskosz@aap.org by Friday, March 24, 2023 and include all of the following: the Nomination Letter, Nominee's Curriculum Vitae, biosketch (NIH format preferred) and list of pediatric rheumatology fellows trained by the nominee.
Nomination Letter:
Two-page maximum
Emphasize the specific talents of the nominee that merit consideration by the selection committee
List and describe some of the nominee's pertinent activities in the area of education, research, and/or advocacy as it relates to pediatric rheumatology. (Describe the impact of this work, providing as much detail as necessary to give the Award committee a clear picture of the nominee's qualifications)
The letter of nomination should include relevant examples of all the award criteria including accomplishments in education, experience with training pediatric rheumatology fellows, and indicate any research, publications, and/or legislation that have significantly contributed to pediatric rheumatology.
Please indicate whether the candidate has previously received awards or special recognition for his or her work, particularly pertaining to recognition as an outstanding educator
Note: Please be sure to submit all the required information - incomplete nomination packages will not be considered!
Recipient Selection
The Award Committee will review all the Nominations Packages and submit the names of the top candidates to the section membership for a vote. The Award recipient will be notified by June 1, 2023. The recipient will receive travel costs to attend the award presentation (airfare and two nights' hotel), a plaque, and a $500 honorarium.
Previous James T. Cassidy Award Recipients
(2022) – Robert P. Sundel, MD, FAAP
(2021) – Randall Q. Cron, MD, PhD, FAAP
(2020) – Lisa G. Rider, MD, FAAP
(2019) – Daniel Lovell, MD, MPH, FAAP
(2018) - Lawrence K.L. Jung, MD, FAAP, FRCP(C)
(2017) - Kenneth N. Schikler, MD, FAAP
(2016) - Kathleen M. O'Neil, MD, FAAP
(2015) - Gloria C. Higgins, PhD, MD, FAAP, FACR
(2014) - Carlos D. Rosé, MD, CIP, FAAP
(2013) - Charles H. Spencer, MD, FAAP
(2012) - Carol A. Wallace, MD, FAAP
(2011) - Christy I. Sandborg, MD, FAAP
(2010) - Ronald M. Laxer, MD, FAAP
(2009) - David D. Sherry, MD, FAAP
(2008) - Suzanne L. Bowyer, MD, FAAP
(2007) - Thomas J.A. Lehman, MD, FAAP
(2006) - Carol Lindsley, MD, FAAP
(2005) - Murray H. Passo, MD, FAAP
(2004) - Peter B. Dent, MD, DCH, FRCP(C), FAAP
(2003) - Ross E. Petty, MD, PhD, FAAP
(2002) - Balu Athreya, MD, FAAP
(2001) - Deborah Kredich, MD, FAAP
Questions?
If you have questions about the award or award process, please contact Laura Laskosz, AAP Staff, at 630.626.6428 or llaskosz@aap.org.
Source
American Academy of Pediatrics