Guide and improve your vaccine conversations with the following resources and tools to help you address immunization issues for children of all ages.
For Family Education – Maternal and Infant Immunizations
Vaccinate with Confidence: A Guide to Protecting Your Baby
This Maternal and Infant Immunization flipbook was developed by the AAP for providers who immunize, including obstetric offices. The flipbook includes easy-to-read/understand infographics, and highlights the importance of childhood vaccines. It also includes information on maternal vaccines, vaccines given to infants in the hospital, and vaccines given in the pediatric or primary care office. Use it as a conversation aid or as an educational piece for families to review independently. Use the form below to request copies for your office.
For Provider Conversations with Parents – Childhood Immunization Flip chart
A Guide to Childhood Immunizations
Developed by the AAP Childhood Immunization Support Program, the Childhood Immunization Flipchart is designed for use during clinical encounters with patients and families to aid you in conducting efficient, productive conversations about childhood vaccination and giving a strong recommendation for childhood vaccines. It focuses on routine childhood vaccines from birth through age 6 years and contains family-friendly infographics and helpful speaking points. Use the form below to request copies for your office.
AAP Adolescent Immunization Discussion Guides
A portable digital tool makes it easy to talk with patients and families about the vaccines that are recommended for adolescents. The AAP Adolescent Immunization Discussion Guides pair easy-to-understand infographics for families with talking points for health care providers and can be viewed online—or simply download PDFs to share or print.
Preview of Discussion Guide (to view full size, click to open in a new tab):
If you have any questions, please feel free to reach out to us at immunize@aap.org.
Videos​
CASE is an acronym for Corroborate, About Me, Science, Explain/Advise.
Corroborate: Acknowledge the parents' concern and find some point on which you can agree. Set the tone for a respectful, successful talk.

About Me: Describe what you have done to build your knowledge base and expertise.

Science: Describe what the science says.

Explain/Advise: Give your advice to patient, based on the science.
*Developed by Alison Singer, MBA, Autism Science Foundation .​
Example:
Parent Question: Do vaccines cause autism?

CASE Response:
Corroborate: I understand why you might think this. There is a lot of information online and in the news about vaccines and autism.

About Me: I like to make sure that I always have the most up-to-date information on this topic so I can inform families about what we do know about vaccines and autism, so I've researched this thoroughly.

Science: The scientific evidence does not show any link between vaccines and autism. There have been several studies that have looked for a connection, but none has been seen. The CDC, the AAP, the National Institutes for Health, and the Institute of Medicine agree that vaccines do not cause autism.

Explain/Advise: But vaccines are critical to maintaining health and wellbeing. They prevent diseases that cause real harm. Choosing not to vaccinate does not protect children from autism, but does leave them open to diseases. I would recommend that your child receive these vaccines today. ​
View videos demonstrating this model​​:​​​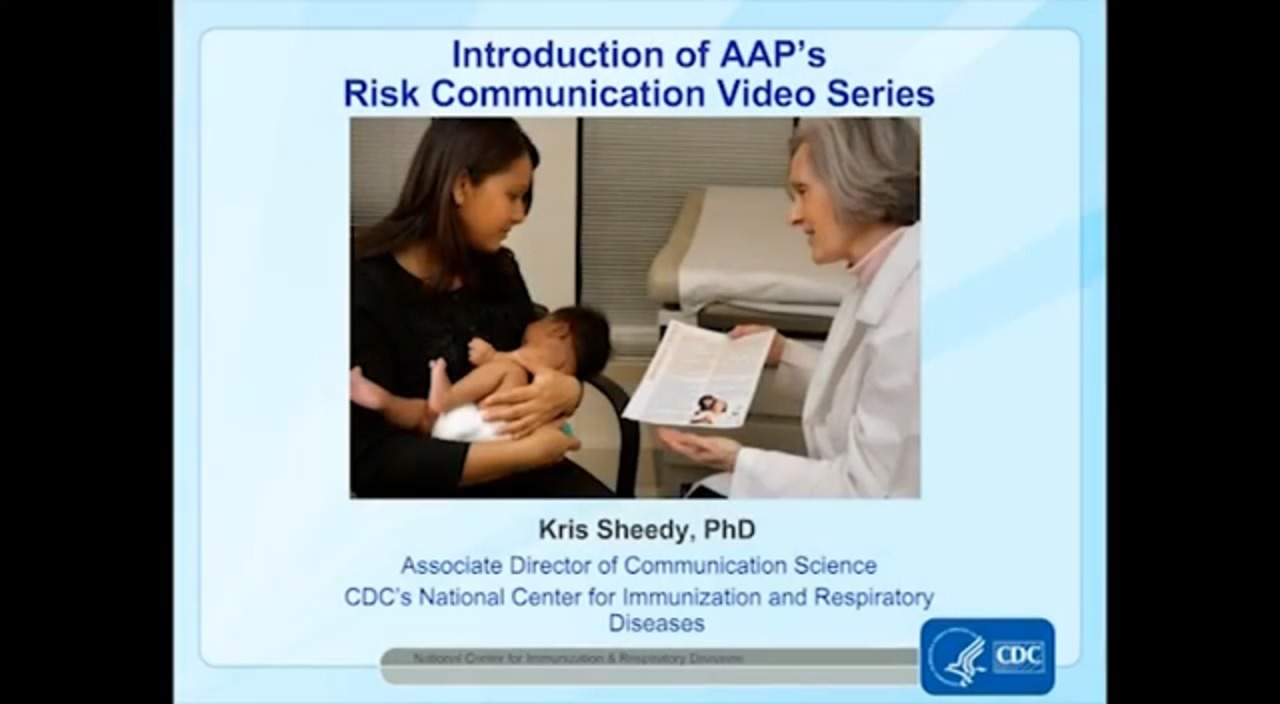 Video
"Introduction of AAP's Risk Communication Video Series"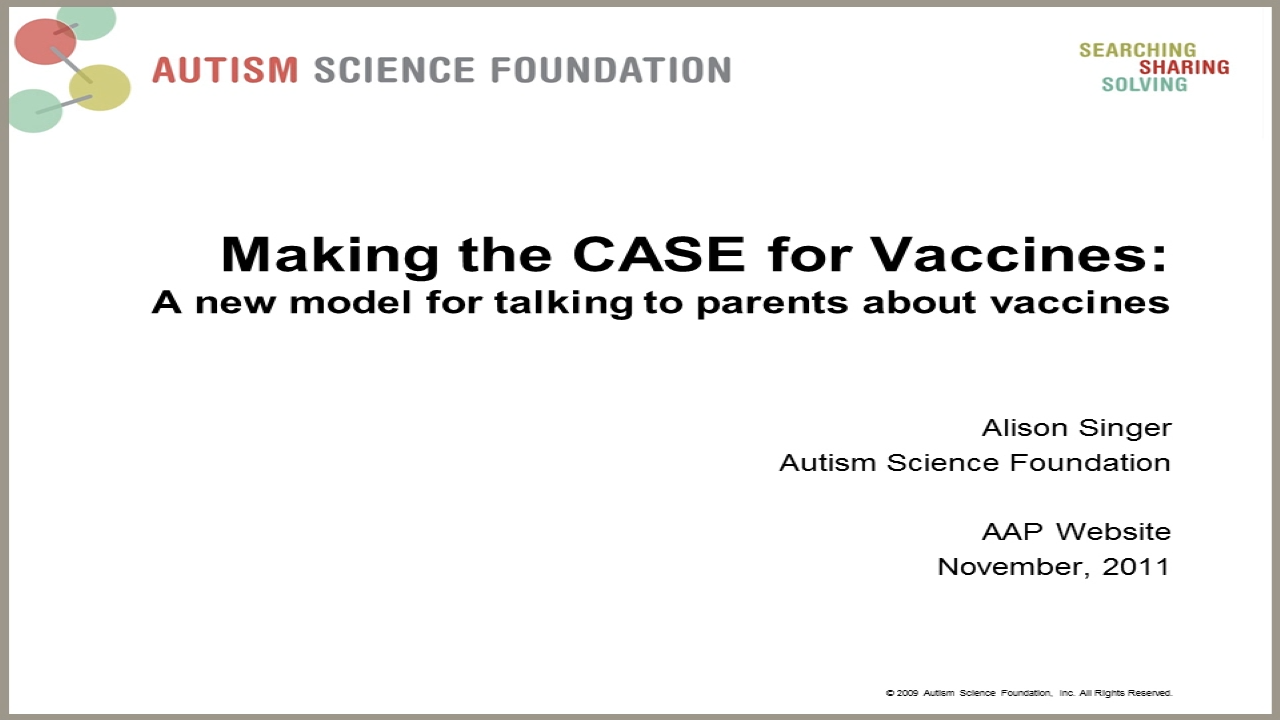 Video
"Making the CASE for Vaccine Communication – Learn how to use CASE to talk to parents about vaccines"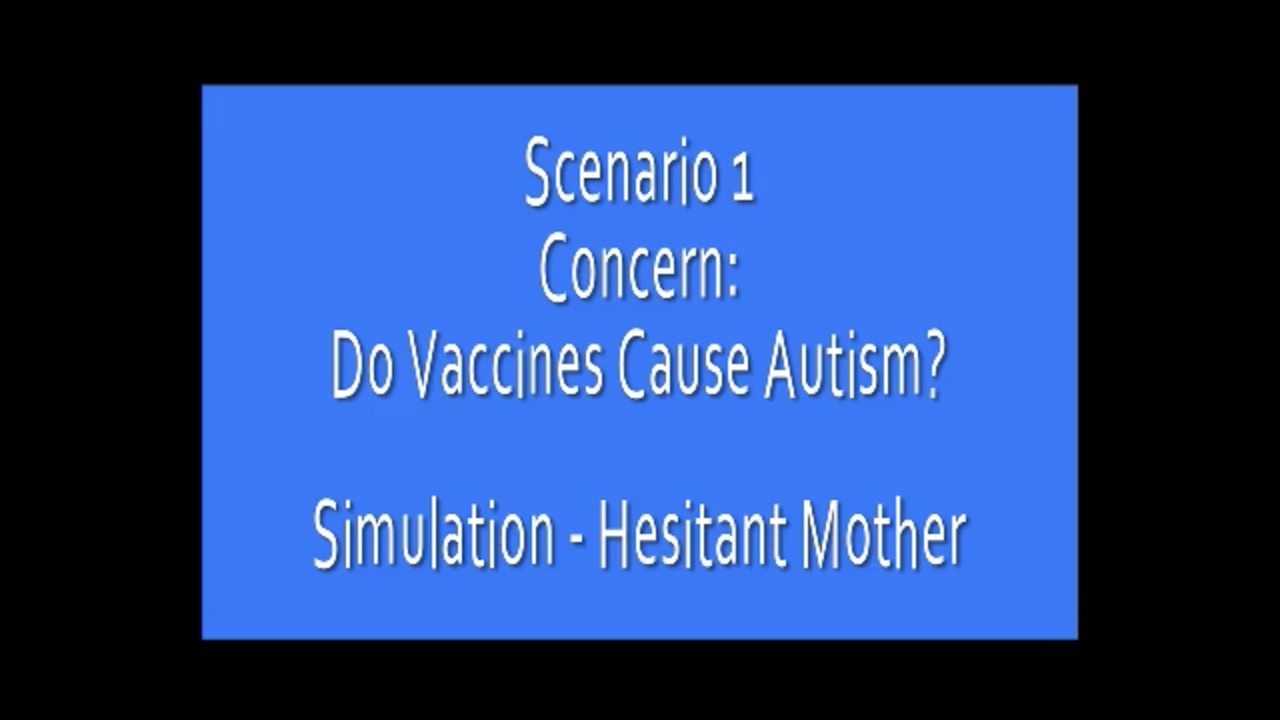 "Do Vaccines Cause Autism? – see CASE implemented"
Video
"Are There Too Many Vaccines? – see CASE implemented"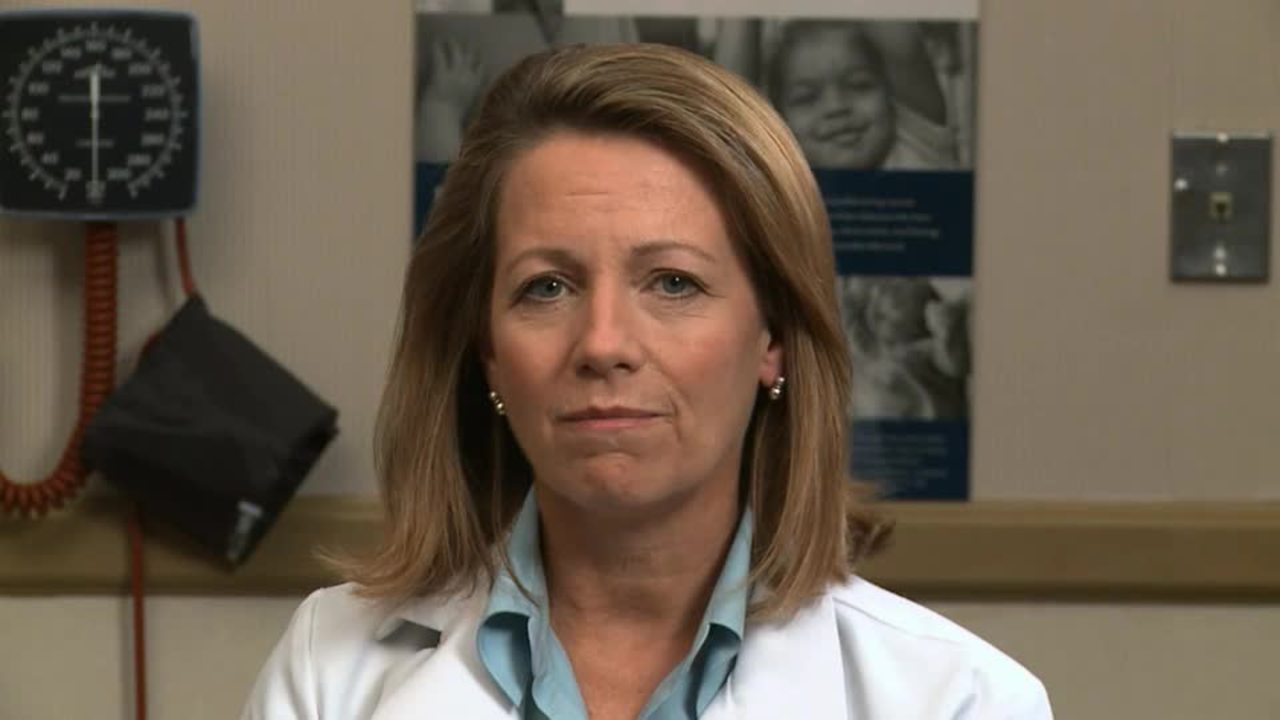 Video
"Evaluating the CASE Model in Action"
Source
American Academy of Pediatrics