Executive Committee
The SOSM Executive Committee meets bi-annually in person, and between meetings via conference call and e-mail. We welcome communication from all Section members who have needs, suggestions or proposals for action, or who desire to participate more fully. A term is three years with possible election to a second term.
Renée R. Jenkins, MD, FAAP - Chair

Renée R.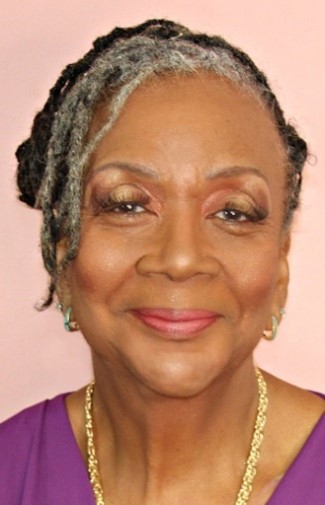 Renée R. Jenkins is professor and chair emerita of the Department of Pediatrics and Child Health at Howard University in Washington DC. Before she retired in 2014, she directed the Office of Faculty Development. It soon became apparent that most program materials were aimed at early career physicians and climbing the promotional ladder, but very few resources available for late career people with the exception of financial matters. She soon began identifying programs like ENCORE, Inc. to do workshops on revitalizing retirement and getting out of the fast lane. She would like to continue finding resources for senior members that help them keep vibrant in their professional communities. Dr. Jenkins was president of the American Academy of Pediatrics from 2007-8. She is also a past Chair of the Pediatric Section of the National Medical Association, past national president of the Society for Adolescent Health and Medicine and Past -President of the District of Columbia Chapter. She keeps busy now with tennis, her grandsons Jay and Julius and volunteer opportunities with the AAP and SAHM.
Jay E. Berkelhamer, MD, FAAP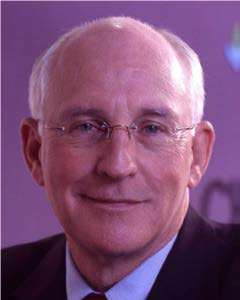 Jay E. Berkelhamer, M.D. of Atlanta, Georgia, is Emeritus Staff Pediatrician at Children's Healthcare of Atlanta (CHOA), Adjunct Professor of Pediatrics at Emory, and Adjunct Professor of Pediatrics at Morehouse. Dr. Berkelhamer attended the University of Michigan and trained in Pediatrics at the University of Chicago. Following residency and USPHS service in Norfolk, Virginia, he joined the University of Chicago faculty and practiced general pediatrics. After 20 years in Chicago, he became Chair of Pediatrics at the Henry Ford Health System in Detroit, Michigan. He became the first Chief Medical Officer of the newly created CHOA in 1999 and transitioned to Chief Academic Officer in 2007. In 2010, he retired from active clinical practice and administration and now devotes time to teaching and child advocacy initiatives. He is particularly concerned about early brain development and is a board member of GEEARS (Georgia Early Education Alliance for Ready Students) and a member of the Atlanta United Way Public Policy Committee, advocating for Medicaid expansion in Georgia. Over the years, he has served on multiple AAP committees including chairing the COSGA (Committee on State Government Affairs). He is a Past President of the American Academy of Pediatrics (2006-2007) and currently is the treasurer of the International Pediatric Association. While AAP President he actively advocated for the reauthorization of SCHIP.
Gil Fuld, MD, FAAP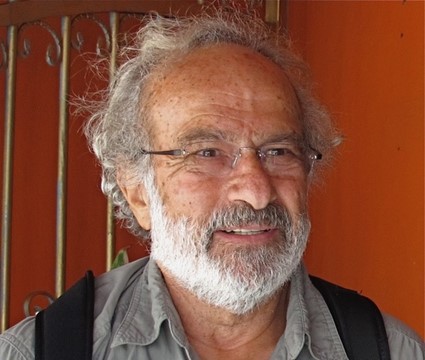 I am editor in chief of the SOSM's quarterly Senior Bulletin. Previous AAP editorial endeavors include the District I Pediatrician, a dead tree publication which my journalist wife and I laid out on an abandoned ping pong table, and the monthly blog of the Council on Communications and Media (COCM).
For the AAP I was NH Chapter President and District I Alternate District Chair and District Chair, serving on the Board of Directors for six years. Later I was the first chair for COCM..
After Hamilton College, medical school in Pittsburgh, residency at NYC's Babies' Hospital, two years with the USAF in Topeka KS, and four years of solo private practice in Manhattan, I joined the Keene (NH) Clinic. During 30 years of practice as a primary care pediatrician and allergist and 20 years of retirement, we raised two daughters and still live in the same house we moved into 50 years ago.
In addition to travel, golf, skiing, and opera, non-AAP retirement activities have been, of course, also focused on children. These include board memberships for MediaPowerYouth, a NH media literacy initiative, and the Crotched Mountain Rehabilitation Center, at which I was on the board for 17 years, including four years as chair.
My high school yearbook lists my possible career paths as medicine or journalism - I was editor of the school newspaper. So being the Bulletin editor after retiring from practice neatly completes the circle.
R. Whit Hall, MD, FAAP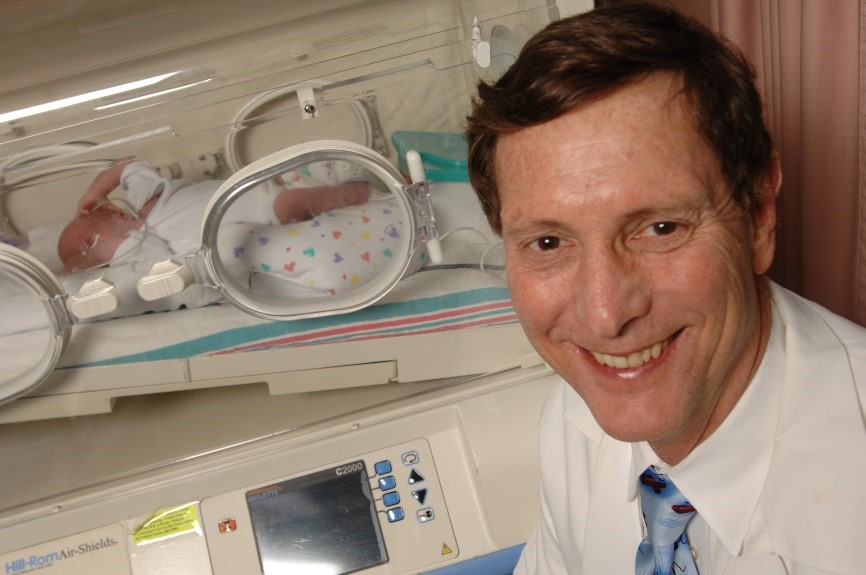 I received my MD from the University of Arkansas for Medical Sciences in 1973 and completed a pediatric residency at Arkansas Children's Hospital in 1976. I practiced 14 years as a community pediatrician before returning to academic medicine in 1990 for a neonatal-perinatal fellowship. I have practiced as a neonatologist at the University of Arkansas for Medical Sciences and Arkansas Children's Hospital since completing my fellowship in 1993. I continue to work full time, which I still enjoy, including in-house overnight call. My research interests include neonatal pain, telemedicine, and infant mortality. Our team discovered that infant mortality and morbidity, as well as costs could be lowered through perinatal regionalization using telemedicine.
I am responsible for Peds PLACE (Pediatric Physician Learning and Collaborative Education), a telemedicine educational project that brings the insight of "town and gown" together to foster learning opportunities for academic and community providers. I co-authored the AAP technical report on telemedicine in 2015. I am active in the March of Dimes, and past president of the local Ronald McDonald House, and the Arkansas Family Home, a home similar to the Ronald McDonald House serving our university families. I chair the Senior Interest Group at Arkansas Children's Hospital.
In my spare time, I love playing on the water, hunting, fishing, and other outdoor activities. Most of all, I enjoy being with my kids and 17 grandchildren anywhere, but especially on the water.
I hope the years of experience, both as a community pediatrician and an academic neonatologist, will help serve the needs of the Senior Section's membership. I strongly support the AAP strategic plan, especially regarding the importance of telemedicine, the use of technology, and the need for pediatric subspecialists to function in innovative and rural health care systems. I believe our section can benefit the AAP through their experience, while at the same time providing relevance and support for our senior members.
Daniel R. Neuspiel, MD, MPH, FAAP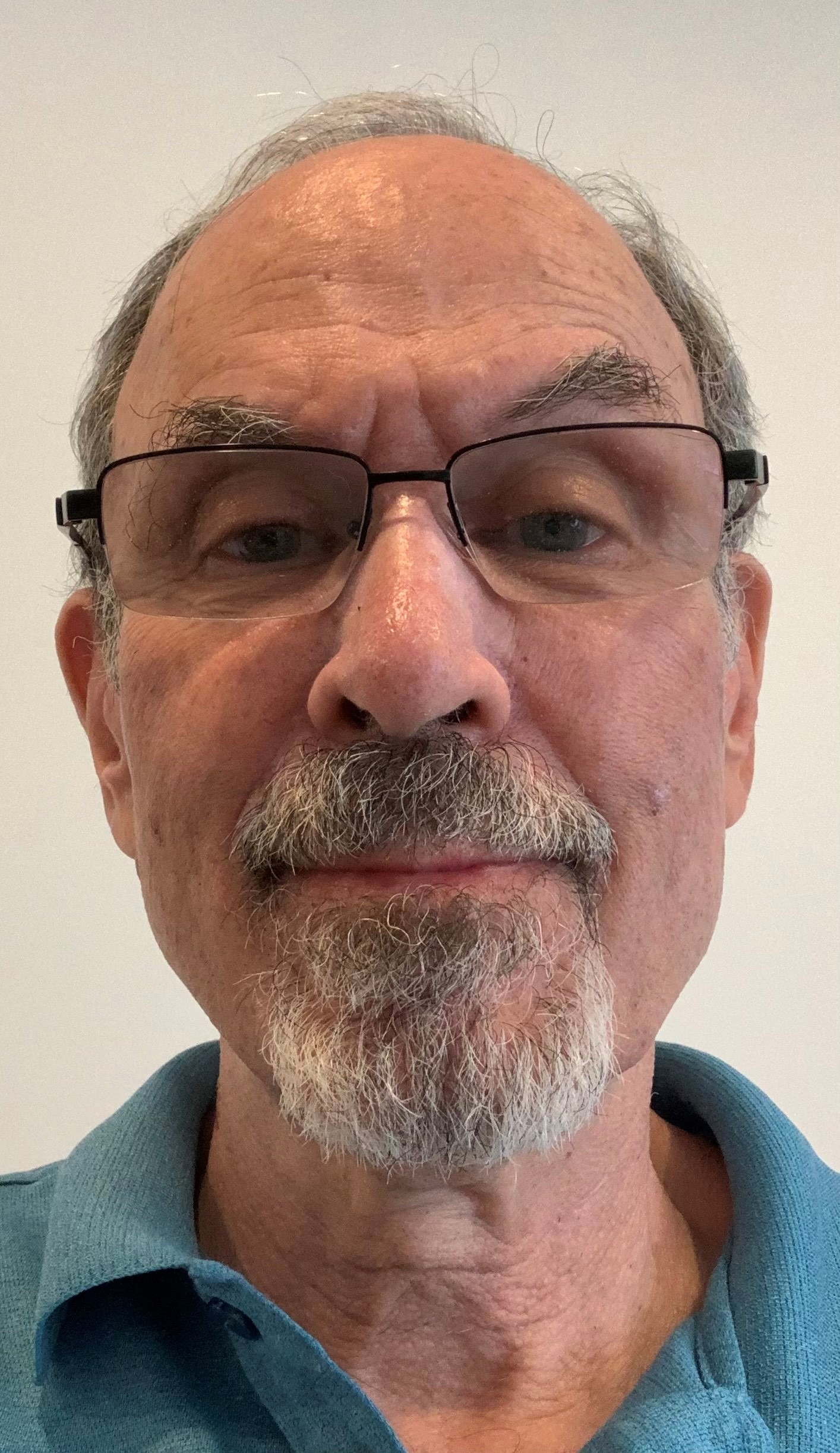 Dan trained in pediatrics at the Children's Hospital of Pittsburgh, followed by a fellowship in epidemiology at the University of Pittsburgh. He retired from clinical practice in 2017 after a career in academic general pediatrics in New York and North Carolina. He is Professor Emeritus of Pediatrics at Atrium Health and has been on the faculty of the Albert Einstein College of Medicine and the University of North Carolina School of Medicine. In the AAP, he has been executive committee member and chair of the Section on Epidemiology, Public Health and Evidence, member of the Steering Committee on Quality Improvement Management, and executive committee member of the Council on Quality Improvement and Patient Safety, where he co-chaired the Patient Safety Committee. Currently, in addition to serving on the SOSM Executive Committee, Dan is a member of the Council on Immigrant Child and Family Health, serving on its Publications Review Committee. Dan has been a lead author of 6 AAP policy statements and a clinical practice guideline. He served various editorial roles on AAP Grand Rounds for 18 years and is currently on several other journal editorial boards. In 2016, Dan received the Elizabeth M. Leistikow Lifetime Achievement Award for Leadership in the Promotion of Evidence Based Pediatrics from the AAP Section on Epidemiology, Public Health and Evidence. Dan has published research on sudden death, impacts of parental substance use, racism and child health, outpatient safety, and most recently on the experiences of pediatricians in the Holocaust. He now lives in San Miguel de Allende, México, where he advocates for migrant families.
Laurence Shandler, MD, FAAP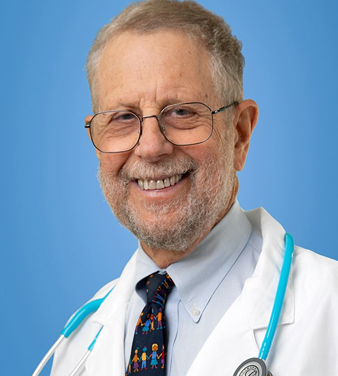 Dr. Shandler graduated from Albany Medical College Albany New York. He did his pediatric residency at Boston City Hospital. He served in the US Public Health Service/Indian Health Service on the Navajo Nation before settling in Santa Fe New Mexico. He served as Assistant District Health officer for the New Mexico Department of Health for several years until he went into private practice. For the past 5 years, Dr. Shandler has been pediatrician at a Federally Qualified Health Center in Santa Fe. He has been on the clinical faculty at the University New Mexico Medical School since his arrival in Santa Fe. He currently teaches second year family medicine and pediatric residents Advocacy and Population Health. This rotation is held during the annual meeting of the New Mexico State Legislature.
He has had a long history of advocacy for children, families and pediatricians. He is served at the community, state and national levels. He is a past president of the New Mexico chapter. He has severed on the AAP Chapter Forum Committee of the ALF. In the summer of 2019, served at the US/Mexico border caring for asylum seekers. Currently he is the co-chair of the New Mexico Pediatric Society's Legislative and Government Affairs Committee. He serves on the New Mexico Human Services Department Medicaid Advisory Committee.
He would like the SOSM to become more involved in encouraging and mentoring younger members of the Academy to incorporate advocacy in both their professional and personal lives.
Tom Whalen, MD, MMM, FAAP
Tom Whalen is Executive Vice President and Chief Medical Officer at Lehigh Valley Health Network (LVHN). He received his AB and MD degrees from Boston University in 1973 and 1976 respectively. After an internship at what is now Boston Medical Center, he entered active duty and then performed his general surgery residency at Naval Medical Center, Portsmouth, VA. This was followed by a fellowship in pediatric surgery at the Children's Hospital of Los Angeles. In 1999 he completed a Masters of Medical Management at the H. John Heinz III School of Public Policy and Management of Carnegie Mellon University. He retired from the US Naval Reserve in February 2001 after 28 years as a commissioned officer in the medical corps of the Regular and Reserve Navy. Tom became Chairman of the Department of Surgery at LVHN in Allentown, PA in September 2006 after 17 years on the faculty of Robert Wood Johnson Medical School. He assumed the Chief Medical Officer position in April 2011. He is Past President of the Association of Program Directors in Surgery and was elected a Regent of the American College of Surgeons in 2003 serving three terms to 2012. He was a member of the Council of Medical Specialty Societies and also on the Board of Directors of the NRMP where he was President.
Tom has been married to Elaine Wilson Whalen for 42 years. They have three sons and four grandchildren (the latest – FINALLY- being a granddaughter). Doctor Whalen became interested in all things digital in college, studying FORTRAN and using punch cards for programming. The dawn of the PC heralded increased zeal and in the 1990s he created the first web page for the American Pediatric Surgical Association and served as its webmaster. Dr. Whalen currently serves as the Section on Senior Members Webmaster.
Lynda Young, MD, FAAP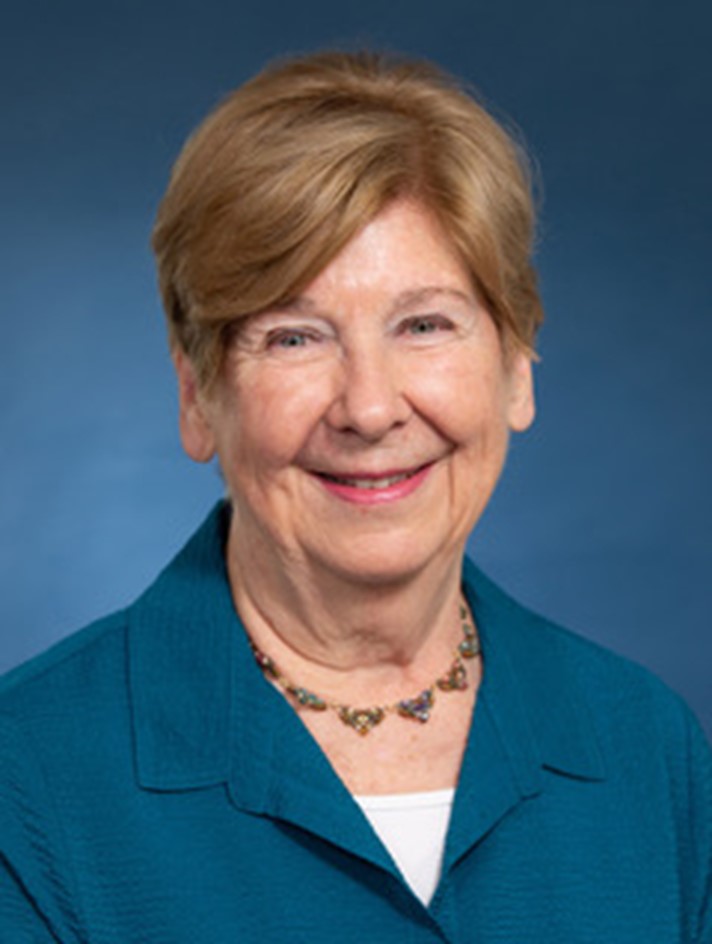 I'm a graduate of the State University of New York at Buffalo School of Medicine and did my residency at Children's Memorial in Chicago (now Laurie Children's). After completing our training, my husband and I moved to Worcester, Massachusetts where we've been ever since.
I practiced primary care pediatrics up until five years ago, when I retired from everything that paid me and ramped up my volunteer activities. One of the major influences in my career has been that of organized medicine. I began with local organizations – my Worcester District Medical Society and my state chapter of the AAP. Through these opportunities, I made great connections with colleagues and mentors, giving me life-long friends. The AAP has many ways to participate – I attended many NCE's (they weren't called that years ago), served on the National Nominating Committee, the Committee on Federal Government Affairs, which I chaired, and now the Senior Section. But besides the AAP, I have been president of the Massachusetts Medical Society, am a delegate to the American Medical Association and have served on their Council on Medical Service and now their Election Committee.
Currently, I continue to advocate for children and families and do advocacy training at UMass Chan Medical School as an emeritus professor of pediatrics. As do many of you, I sit on way too many boards, but these venues offer opportunities for advocacy, too. I'm delighted to be a new member of the Executive Committee of our Senior Section.