The National Resource Center for Patient/Family-Centered Medical Home (NRC-PFCMH) is featuring 5 promising practices to highlight innovative ways practices and states are providing care for children and youth with special health care needs (CYSHCN) through the medical home lens.
In addition to the focus on the medical home, the promising practices are aligned with the Maternal and Child Health Bureau's Blueprint for Change: Guiding Principles for a System of Services for CYSHCN and Their Families. The 4 domains of the Blueprint for Change (health equity, quality of life and well-being, access to services, financing of services) are featured throughout the promising practices, highlighting how these highlighted programs are moving towards a more effective and equitable system of care for CYSHCN.
The general criteria to identify promising practices was developed by an expert workgroup. A broad range of partners/stakeholders were invited to submit their practices for consideration. Pediatric practices, Title V CYSHCN programs, and other organizations can use these promising practices to gather ideas for furthering medical home implementation. Contact information for each promising practice is provided for anybody wishing to learn more.
Click on each of the icons below to learn more about each practice.
Promising Practices
Click on each practice to learn more.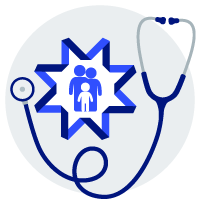 Tribal nations center the voice of children and youth to improve the health and well-being of the community.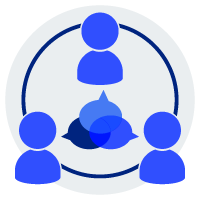 A federally-funded, community-based project moves rural practices towards adolescent-centered health care.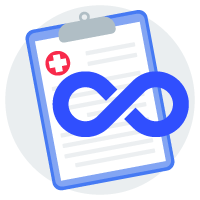 A pediatric practice identifies opportunities to have a more inclusive and comfortable office space for neurodiverse patients.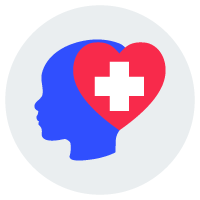 Behavioral and mental health is integrated into the medical home model of care to address the physical and mental health needs of pediatric patients and their families onsite.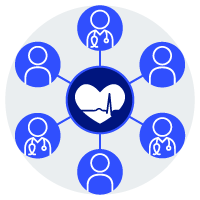 A Title V CYSHCN program leverages its state-wide care coordination initiative to address policy impacting CYSHCN and their families.
Source
American Academy of Pediatrics