Children and Lawn Mowers Often a Tragic Combination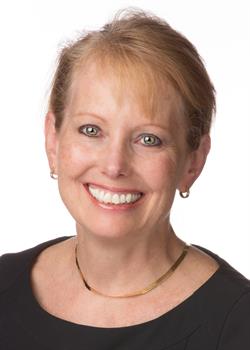 Dale Jarka, MDCM, FRCSC, FAAP
June 20, 2018
I remember the call very well. I was sitting on the patio of a local restaurant, having dinner with my husband and son one balmy summer evening 3 years ago. The resident I was on call with told me a 5-year-old boy whose grandfather had backed over him with the riding lawn mower had just arrived at the hospital. The boy had a significant injury to his left leg.
All pediatric orthopaedic surgeons dread these calls. And we'd been getting a lot of them. For some unknown reason, our hospital was seeing double the number of lawn mower injuries that year. Although there were eight of us in the call schedule, I personally treated half of them.
I had my typical reaction, shifting into hyper-alert as I anticipated what we'd need to do – and quickly – to save this boy's leg, and possibly his life. But as I proceeded to ask details about his physiologic state and preparations for surgery, I felt another another reaction creep in: anger. Fury, actually, since these injuries are 100 percent preventable.
Nationally, roughly 9,500 children end up at the emergency department each year with lawn mower-related injuries. They range from burns after touching hot engines and puncture wounds from flying debris to limbs severed by blades that spin at 3,000 rpm.
We recently reviewed our hospital's 20-year experience with these injuries. The majority of the injuries were in the lower extremities, but distressingly 40 percent of the patients sustained some degree of amputation. As other pediatric studies have shown, we saw two peaks of incidence: age 15, these being the often inexperienced operators of the mowers, and a larger peak at age 4. These younger children were more often injured by a riding mower, frequently when the operator was mowing in reverse and did not see nor hear the child.
Over the last 20 years, there have been some important safety features added to the mowers: some newer riding mowers do not permit mowing in reverse, for example, to help prevent backover injuries. The newer push mowers also require that the bar switch on the handle be continuously pressed to operate the device.
Despite this, the annual incidence of pediatric lawn mower injuries has held steady over the last two decades. As one of the attending surgeons in my fellowship would say, "It's difficult to make something foolproof, as fools are so ingenious." These safety features can be disabled with enough effort.
In some cases, adults still don't realize just how easily lawn mowers injure children. Think about all those innocent looking, bubble-blowing toy mowers sold for toddlers.
Children are fascinated by lawn mowers, especially the riding variety. Often the operator, not infrequently the grandparent, lets the child to ride with them. Injuries happen when the child falls off and under the mower blade. Or, the child runs after the mower from behind, tries to climb on, and slips underneath or is backed over. Another common way children are hurt is by projectile or "missile injuries" from objects thrown at explosive speeds by the mower blades.
"Children are fascinated by lawn mowers, especially the riding variety. Often the operator, not infrequently the grandparent, lets the child to ride with them. Injuries happen when the child falls off and under the mower blade."
The AAP has for many years advocated for lawn mower safety. Some of the key points:
Children should be at least 12 years of age to operate a walk-behind power mower or hand mower safely, and at least 16 years old to operate a riding lawn mower safely.
Make sure that children are indoors or at a safe distance well away from the area that you plan to mow.
Never allow children to ride as passengers on ride-on lawn mowers or garden tractors.
My five-year-old patient, unfortunately, lost his lower leg above the knee. He'll need further surgery in the future to deal with progressive shortening of his stump since he lost the distal femoral growth plate, which provides the majority of growth of the bone.
What I found especially tragic is that he was visiting his grandparents when the injury happened. His parents never let the kids outside when they are mowing at home.
I recently had the opportunity to reconnect with the family when they came to Kansas City at their son's request to celebrate his 8th birthday. He says he doesn't remember the accident but very matter-of-factly recounts the details. He participates in sports and gets around very well with his prosthesis. He and his mother are active in their community in lawn mower injury prevention, and recently participated in a campaign through our hospital. He's a very cool kid, and obviously he and his family are very resilient. If only all families affected by these needless injuries could be so resilient.

Even more important, we need to help prevent families from having to deal with this tragedy. As pediatricians, parents, and members of your community, please be advocates for lawn mower safety. Follow safety guidelines yourself, help spread the word among your patients and neighbors, and stop and speak up if you see kids being put in danger: riding on the mowers, or being around them. Your efforts might save a life, a limb, and a family.
*The views expressed in this article are those of the author, and not necessarily those of the American Academy of Pediatrics.
Dale Elizabeth Jarka, MDCM, FRCSC, FAAP
Dale Elizabeth Jarka, MDCM, FRCSC, FAAP, a member of the American Academy of Pediatrics Section on Orthopaedics, is a pediatric orthopaedic surgeon and associate professor of orthopaedic surgery at the University of Missouri, Kansas City. She has been in practice in for over 25 years at Children's Mercy Kansas City.