​Supported in part by the Healthy Tomorrows Partnership for Children Program, this project brings together Central Point School District and La Clinica, a Federally Qualified Health Center, to form a school-based health center. The center provides accessible, family-centered, coordinated, and culturally competent care in three inner city elementary schools. By forming strong partnerships across multiple systems of care, the health center has had a positive impact on the mental, dental, and physical health of students.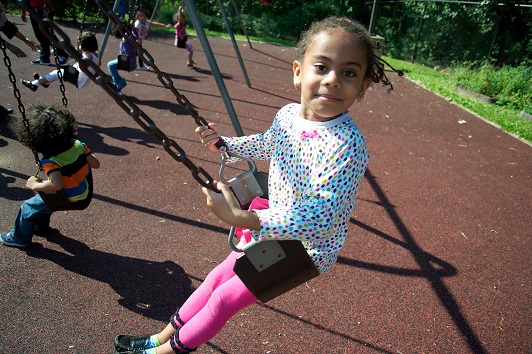 Implementation Insights:
Build strong relationships between school districts and health centers in your community.
Hire bicultural and bilingual staff from the community to enhance cultural competence.
Enhance access to care through a clinic that is open in a school during school hours, ensuring students do not have to miss school or travel far for health care services.
Background Information
​Type of Practice: School-based Health Center (collaboration between a Federally Qualified Health Center and a school district)
Location: Central Point, Oregon
Population Served: Approximately 1,600 students have access to the school-based health center. Of these, 65% of students come from low income families and are eligible for free and/or reduced lunch.
Pediatric Medical Home Implementation Strategies
Build strong partnerships between a local school district and a Federally Qualified Health Center (or another clinic in your community).
Seek funding opportunities through local, national, and state-based grants, including but not limited to the following:

Healthy Tomorrows Partnership for Children Program
Local community foundations such as:

Reed and Carolee Walker Fund of the Oregon Community Foundation
The Anna May Family Foundation
Pacific Source Foundation

If possible, open a school-based health center in close geographic proximity to its partnering Federally Qualified Health Center, thereby ensuring continuity of care when school is closed.
Encourage a team-based approach to the provision of care by including primary care and mental health services within the health center.
Provide a range of accessible health services within the school building. Students can access their primary care provider and return to class, thereby eliminating the need to miss school days for clinical appointments.
Promote cultural competence through the following strategies:

Hire administrative and clinical staff that are bicultural, bilingual, and from the community.
Hire a bilingual and bicultural community liaison who can assist with care coordination services.
Provide training on cultural competence to clinic and school staff.
Enhance community partnerships through the following strategies:
Host quarterly meetings between school-based health center staff and school district staff.
Convene an oversight committee that includes community members, parents/caregivers, school district staff, and clinical staff.
Continuously seek family feedback and input through the following strategies:
Family satisfaction surveys.
Family support groups.
Conduct health risk assessments for all patients; use these assessments to guide treatment, consultation with families, and referrals to community services.
Challenges
Collaboration across multiple systems of care can be challenging and requires time and resources. This challenge was addressed through regular meetings and frequent communications between the school and Federally Qualified Health Center.
Funding and sustainability are a continuous challenge for the program. At the beginning of the project, multiple funding sources were required to support activities of the work. After two years of implementation, the project was able to demonstrate successful results and obtain state funding, thereby facilitating sustainability.
Source
American Academy of Pediatrics