This group pediatric practice aims to provide the best care within the shortest time frame by highly qualified personnel who are satisfied and motivated to be members of the health care team. The practice implemented multiple changes to transform into a pediatric medical home and achieve its goal.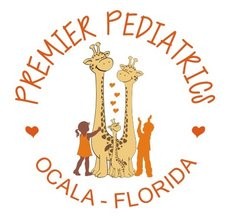 Implementation Insights:
Implement small changes in day-to-day operations.
Proactively seek new ideas and successful implementation models that can be customized to meet the needs of your particular practice.
Obtain regular feedback from families and patients.
Offer trainings and educational opportunities to all practice staff, clinical and non-clinical.
Background Information
Type of Practice: Group pediatric practice, designated Rural Health Clinic and National Health Service Corps site
Location: Ocala, Florida
Population Served: Approximately 10,000 patients ranging from birth to 21 years of age. Eighty percent of the practice's patient population is publicly insured through Medicaid.
Pediatric Medical Home Implementation Strategies
Expand office hours on weekdays and weekends.
Allow family and patient access to information through Patient Portals.
Document patient and family preferences for clinicians and empanel patients and families based on these preferences.
Create a community resource board that lists specialists, dentists, mental health counselors, day cares, after school programs, camps and support groups for families and caregivers.
Track patients with frequent Emergency Department visits and unplanned hospital admissions.
Train practice staff to proactively prepare families with frequent Emergency Department visits and hospital admissions in preventive strategies to avoid similar visits in the future.
Place alerts in patient charts with diverse cultural and language backgrounds.
Employ bilingual team members and provide educational materials and patient forms in English and Spanish.
Train administrative staff in family-centered care to enhance patient satisfaction.
Host annual community fairs that educate patients and families about community resources.
Distribute patient and family surveys to obtain feedback related to access, communication, coordination, and other relevant topics.
Form a parent council that meets with the medical home team every three months.
Create a call center dedicated to answering phone calls, so that front office and other administrative staff can provide their full attention to patients and families in the practice.
Create a database of specialists and community services to enhance the patient and family referral process.
Challenges
Premier pediatrics experienced high staff turnover due to a large patient load and busy office schedule. To address this issue, the practice recruited an office manager and implemented training opportunities to ensure that all employees contain skills and capacity to care for patients within the medical home models.
Source
American Academy of Pediatrics