Adolescent Depression: Be Ready to Ask - and Respond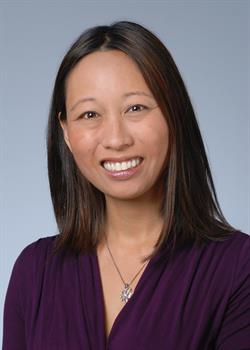 Nerissa S. Bauer, MD, MPH, FAAP
March 2, 2018
I still remember, most vividly, the first time the answer was "yes" after I asked a patient about feeling down, depressed, hopeless or having thoughts of self-harm.
I recall feeling shocked by the admission, and an increasing panic within me that I take the right steps. How was I going to start the conversation with the teen about the need to break confidentiality if specific safety risks came up? How would the parents react to what the teen was going through? How was I going to ensure this patient stayed safe?
My mind raced, and my heart pounded as I remembered to take a deep breath. While not looking directly at me, my patient was anxiously waiting to hear what I was going to say next. Somehow in that stream of consciousness, I remembered to first acknowledge that, first and foremost, my patient felt safe enough to tell me, "Yes, I am feeling that way. I feel worthless and wish I could die."
As many as 1 in every 5 teens experience depression at some point during adolescence, but they often go undiagnosed and untreated. That's why asking about psychosocial health, and making them feel comfortable enough to discuss it, is just as important as taking vitals. It becomes more important each day, with problems like cyberbullying on the rise and gun violence repeatedly spilling into teens' world at school, concerts, movie theaters and even places like church.
Adolescence is a critical transition period, filled with increasing independence and decisions to make amid a sea of physical and emotional changes. As primary care providers, we need to support and help guide adolescents along a healthy path. Validated screening tools help us do this by identifying a variety of health risks as early as possible and enabling careful and thorough discussion with patients and prompt access to treatment.
Screening rates for mental health and behavioral conditions, as well as social determinants of health, aren't yet as high as they should be, though. To help remedy this, an updated set of Guidelines for Adolescent Depression in Primary Care (GLAD-PC), are being published in the March 2018 Pediatrics. Broken into two parts, the guidelines integrate research and evidence that has emerged since 2007 to improve the identification and management of depression of adolescents 10 to 21 years of age. They're informed by a systematic synthesis of the existing evidence base in light of current practice conditions.
In addition to using screening instruments for adolescent depression, it's important to have a strategy ready in the event your patient screens positive. Reflect on your comfort level, your clinic resources, and your community network. Consider whether your practice could provide brief intervention for mild cases with a plan to monitor the adolescent's mood on an ongoing basis, or where to make timely referrals. Regardless of how each provider responds to a positive screen, the medical home should always remain central to coordinating care between the family, mental health professionals and the school.
"It can be daunting to think about what to do if a patient answers `yes' during an adolescent depression screening, especially if the teen also has thoughts of suicide. But we must ask, and we must be ready to respond."
Some other tips to keep in mind when approaching adolescent depression in your practice:
Review the updated GLAD-PC guidelines.
Choose a validated depression-specific screening tool that works within your practice with a focus on length, language and cost of the screening tool.
Work with your clinic to discuss how to best incorporate this screening tool. Consider how patients to be screened will be identified, who will distribute the screening tool, how results will be scored and shared with the family, and safety plan protocols for positive screens (including discussion of ensuring no access to firearms, locking up medicines, and removal of sharp objects such as razors, knives etc.).
Review expectations with clinic staff on the use of split visits to ensure teenagers have access to time alone with the medical provider.
Introduce the concept of split visits with families by sending a welcome letter for all families as patients enter adolescence that explains the concept of confidentiality.
Collaborate with social work, mental health providers, and adolescent medicine specialists in the community for referrals, coordination of care, and timely communication.
Don't overlook the schools for a source of support, as well as chapters of national organizations, such as The National Alliance on Mental Illness, National Federation of Families for Children's Mental Health, and Mental Health America.
Do ask all teens about social media use and sleep.
Routinely ask teen patients about what they see as their strengths and areas they'd like to work on. Ask about their plans for the future, which can give you insight into their self-concept as well as reveal potential red flags when they can't verbalize any.
Although outside the scope of the updated GLAD-PC guidelines, providers should not overlook the specific mental health needs of LGTBQ (lesbian, gay, bisexual, transgendered, and questioning) youth, those from households with undocumented/illegal parents, and homeless or foster care youth.
It can be daunting to think about what to do if a patient answers "yes" during an adolescent depression screening, especially if the teen also has thoughts of suicide. But we must ask, and we must be ready to respond.
Taking a deep breath before responding to that first patient of mine who screened positive for depression, I started with a simple assurance. "I really appreciate you sharing this information with me," I told her, "and I want you to know that I can help." The teen looked up, said nothing, but nodded.
I asked about any self-harm attempts, details of any specific plans, and reminded her that because of her disclosure, I had to break confidentiality for her safety. I asked whether she felt strong enough to talk to her parents, or if she wanted me to do it for her with her in the room. She agreed that she would be the one to do it.
I asked her parent to step back in the room, who looked a bit worried since we kept her waiting a while. But as she sat down and put her hand on her daughter's shoulder, I knew that we were going to be able to get this girl the help she needed.
*The views expressed in this article are those of the author, and not necessarily those of the American Academy of Pediatrics.
Nerissa S. Bauer, MD, MPH, FAAP

Nerissa S. Bauer, MD, MPH, FAAP, is an Executive Committee member of the American Academy of Pediatrics (AAP) Section of Developmental and Behavioral Pediatrics. An Associate Professor of Pediatrics at Indiana University School of Medicine, Dr. Bauer also served on the Guidelines for Adolescent Depression in Primary Care (GLAD-PC) steering group. Follow her on Twitter @nerissabauer and on her blog, Let's Talk Kids' health (www.letstalkkidshealth.org)