​Breastfeeding Success: Helping Families Get the Support They Need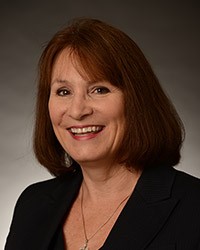 Julie Ware, MD, MPH, IBCLC, FAAP
August 2, 2019
Jessica, a first-time single mother, returned to work two weeks after her baby, Sam, was born. The fast-food restaurant where she worked didn't provide maternity leave, and every day she missed work was a day she didn't get paid.
She really wanted to breastfeed Sam. Back at work, she tried to pump in the main restaurant's public bathroom--the only place her employer said she could. But she wasn't comfortable pumping there, and wasn't given time to do it, anyway. Jessica decided to stop pumping at work, and her milk supply dwindled.
I offered to help by talking to her employer about solutions for breastfeeding moms, but she didn't want to rock the boat and was afraid of being fired. Instead, she stopped nursing Sam.
Evidence continues to show how breastfeeding reduces a multitude of infant and maternal illnesses, including SIDS and necrotizing enterocolitis. Improved global breastfeeding rates could save the lives of 823,000 children under age 5 each year, according to one estimate.
Because of short and long-term health effects breastfeeding offers both mother and baby, the American Academy of Pediatrics (AAP) recommends exclusive breastfeeding for about 6 months, with continued breastfeeding as solid foods are added for at least the first year.
Despite overall progress to increase breastfeeding rates, we still see large disparities in breastfeeding among African Americans and Native Americans--populations disproportionately affected by adverse health outcomes. How can we not jump in with both feet to support breastfeeding?
Advocating for maternity & paternity leave
We celebrate the month of August as National Breastfeeding Month in the United States with the theme, "Breastfeeding: Support Changes Everything." In addition, World Breastfeeding Week is celebrated every August 1-7 all around the globe. The theme for this year is "Empower Parents – Enable Breastfeeding."
To tie the two themes together, we should look no further than our maternity and paternity leave practices. Families (moms, dads, partners) need time to support each other with the birth of a newborn, without the burdens of going quickly back to work. The United States is one of very few countries without paid maternity and paternity leave policies in the world.
The U.S. Family Medical Leave Act requires most employers to provide 12 weeks of job protected but unpaid leave. This can be difficult for low income families who need to go back to work earlier to pay their bills. Some AAP Chapters have developed state leave policies, and the United States Breastfeeding Committee continues to work toward paid leave through legislative advocacy.
When U.S. moms go back to work, there are provisions for expressing milk in the workplace through the ACA. The law requires employers to provide reasonable break times for an employee to express breast milk for one year after the child's birth. Employers are also required to provide a place to do so, other than a bathroom, that is shielded from view and free from intrusion from coworkers and the public.

Although more and more companies are providing space and time for breastfeeding mothers coming back to work, some mothers don't know about this law or are afraid of losing their job if they ask their supervisor to make provisions for them. However, there are wonderful resources for employers to learn about solutions for nursing mothers whether in a fast food restaurant, a berry farm or an office.
"I offered to write a letter to Debbie's supervisor, explaining the importance of breastfeeding for the baby, and how she needed more time to get off to a good start. Within a day of the supervisor getting the letter, Debbie's leave was extended to 12 weeks!"
Sometimes a letter from a concerned pediatrician with explanation about the need for a mother to express milk is all you need. That was the case for Debbie, who I saw in our Breastfeeding Clinic when her new baby, Annie, was 2 weeks old and having trouble latching on. We were able to help baby and mom latch in the clinic, but Debbie's milk supply wasn't where it should be. She had to do extra pumping after nursing, and then give Annie help at the breast with a supplemental nursing system. This "triple feeding" can be time-consuming.

Debbie was scheduled to return to work at 6 weeks postpartum, but needed more time for the breastfeeding routine to improve. I asked Debbie about the possibility of extending her maternity leave. She and her husband thought they could make it work financially, but she wasn't sure her employer would allow it. I offered to write a letter to Debbie's supervisor, explaining the importance of breastfeeding for the baby, and how she needed more time to get off to a good start. Within a day of the supervisor getting the letter, Debbie's leave was extended to 12 weeks!
Pediatricians: providing support in the right place at the right time
While family support and parental leave are important, there can still be challenges to breastfeeding—especially in first few days of life. Pediatricians are perfectly positioned to step in with support at this point. The AAP's recommended 3-5 day visit (24-48 hours after hospital discharge) is just the right time to see families when breastfeeding concerns may be at their peak. A recent study shows that problems during these early days with latching on, pain, or concerns about milk supply can lead to earlier than intended cessation of breastfeeding. Separate research shows that 60% of mothers do not reach their intended breastfeeding goals due to these types of concerns. So, we pediatricians are in the "right place at the right time" to support breastfeeding.
Some pediatric practices now have embedded lactation expertise within the office, and this is an excellent model to help families right on the spot. But there are many resources and training opportunities to help pediatricians become skilled in helping moms and babies breastfeed. The AAP's 2017 clinical report, "The Breastfeeding-Friendly Pediatric Office Practice," is a great place to start. Upcoming educational events include interactive "Practical Skills to Support Breastfeeding Mothers" forums at AAP's national conference in October, and a HealthyChildren.org Instagram Q&A on breastfeeding on August 22. The academy's Section on Breastfeeding offers archived webinars covering many breastfeeding topics, and there are Chapter Breastfeeding Coordinators in your state who can help you connect to resources. Beyond AAP there are state and local Breastfeeding Coalitions, WIC, La Leche League, the International Lactation Consultant Association among many other breastfeeding resources.

For us as pediatricians, supporting our families to meet their breastfeeding goals should be a high priority. We must learn how to do so in our own practices, and in our communities, to ensure that every baby has the opportunity to reach his or her potential with the optimal "first food" - breastfeeding.
*The views expressed in this article are those of the author, and not necessarily those of the American Academy of Pediatrics.
Julie Ware, MD, MPH, IBCLC, FAAP
Julie Ware, MD, MPH, IBCLC, FAAP, is a member of the American Academy of Pediatric (AAP) Section on Breastfeeding Executive Committee and the academy's Section on International Child Health. She also serves as Co-Chapter Breastfeeding Coordinator for the Ohio chapter of the AAP and is an Academy of Breastfeeding Medicine Board member. She is a pediatrician and breastfeeding medicine specialist with the Center for Breastfeeding Medicine at Cincinnati Children's Hospital Medical Center.