​Common Sense Ways Pediatricians Can Help Reduce Firearm Injuries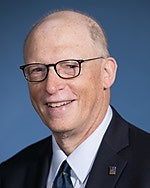 Michael P. Hirsh, MD, FAAP
June 12, 2019
The scourge of firearm injury and fatality continues to rise in the United States. The 40,000 fatalities with at least 100,000 injuries in 2018 shows an alarming increase after years of somewhat lower but truthfully unacceptable levels.
With an estimated 3,700 children among those losing their lives to firearm injuries each year, the American Academy of Pediatrics (AAP) continues efforts to find ways to keep guns out of the hands of young people at risk of injuring themselves and others.
Coming Together to Find Solutions
Recently, the AAP hosted a summit that brought together 74 experts from health care, public health, law enforcement, business, education, faith and community. Ironically, it was held at the same time yet another school shooting took place—this time in Highlands Ranch, Colorado. It was just a few miles from Columbine High School, where a mass shooting 20 years earlier claimed the lives of 12 students and a teacher.
AAP also has partnered with the American College of Surgeons and 42 other medical societies to address the epidemic of firearm injuries. The goal of this partnership is to identify potential solutions by sharing perspectives on caring for patients seriously injured by firearms and dealing with the aftermath of violence in communities.
The common-sense steps highlighted in these efforts mirror a growing "gun sense" movement, which does not engage in tangential discussions about the Second Amendment. It merely tries to establish some basic points:
Firearm injury is a major public health menace.


Having a firearm in a home poses a well-documented, impressively increased risks for homicide, suicide and other firearm deaths among its occupants.


With Second Amendment rights come the responsibility to store firearms safely: locked, unloaded, and away from children.



"For pediatricians, asking parents about guns in the home – and whether they are properly stored -- shouldn't be any different than asking about the use of car seats, smoke alarms, bike helmets, and other safety measures."
Gun safety starts at home
So, what can a pediatrician do to support a gun sense movement in their own communities?
Be sure you ask your parents if they are gun owners in a sensitive way that incorporates the ask as part of your usual panel of injury prevention questions. For pediatricians, asking parents about guns in the home – and whether they are properly stored -- shouldn't be any different than asking about the use of car seats, smoke alarms, bike helmets, and other safety measures.


If a parent replies "yes" to gun ownership, ask about their storage practices. You can access the Asking Saves Kids (ASK) website for more statistics to justify this part of your encounter. Roughly 80% of unintentional firearm deaths of kids under age 15 occur in a home. Simply put, a gun in a home is a risk for kids. They know where parents are storing them. They know how--and are strong enough (even as young as age 2)--to pull the trigger.


National ASK Day is usually celebrated in June on the first day of summer, which is June 21 this year. The event encourages parents to ask if there might be firearms where kids will be playing, camping and enjoying other summertime activities. You encourage parents to ask if there might be peanuts in their friend's household if your patient has a peanut allergy. The question about access to firearms should be as seamless as that.


Also each June, Everytown for Gun Safety organizes a National Gun Violence Awareness Day. Participants dress in orange, the color hunters wear so that they are not mistakenly shot. The event is meant to be a display of solidarity that one death from firearms in children is one too many. Encourage your staff and hospital facility to promote this event and encourage your patients' parents to do so as well.


Local police departments often can easily get allotments of cable-type trigger locks, and some communities may have grants for gun safety kit giveaway programs. Consider staging a local event to give out these potentially life-saving devices on National Gun Violence Awareness (Wear Orange) or ASK days.


If patients and their parents express interest in ridding their home of firearms, most community police agencies will pick up the weapon. Be sure to ask whether the police department penalizes gun owners giving up a weapon if they do not have the proper permits. Most police departments will not, but that varies across the country.


If a lot of families express interest in getting firearms out of their homes, or if gun violence and suicides in your community are on the rise (suicide represents 63% of all firearm fatalities), consider having a gun buy-back event. These programs collect firearms with no questions asked, frequently providing a gift card or similar reward for each weapon turned in. In memory of a friend and fellow resident who died from gun violence right outside the hospital emergency department, I started an annual Goods for Guns buy-back program at my institution that has collected more than 3,200 firearms to date. Visit the John C. Wood II Memorial Foundation website to learn more about organizing a gun buy-back event or joining an existing program.


Get informed about gun injury prevention legislation that is being proposed in your state. The Extreme Risk Protection Order (ERPO), also known as "red flag" or "extreme risk protection order" laws are sweeping across the country. In some states, these laws let citizens petition a court to temporarily remove firearms from a home if they are concerned a gun owner could harm themselves or others because of dementia, suicidality, anger management difficulties, or other situations. ERPOs allow a relative, spouse, neighbor, teacher, or housemate to flag these potentially dangerous situation. Help advocate for this law!
As a pediatrician who has dedicated your career to the health and wellbeing of all children, you give advice that carries tremendous weight with your patients. Whether it's in your office, medical center, state legislature or elsewhere in your community, taking steps to advocate for firearm safety can help stem the tide of this eminently preventable problem.
*The views expressed in this article are those of the author, and not necessarily those of the American Academy of Pediatrics.
Michael P. Hirsh, MD, FAAP
Michael P. Hirsh, MD, FAAP, a member of AAP's Council on Injury, Violence and Poison Prevention and Section on Surgery, is Chief of the Division of Pediatric Surgery, Director of Pediatric Trauma Services, and Surgeon-in-Chief at Children's Medical Center at UMass Memorial Medical Center. He also serves as a Professor at the University of Massachusetts Medical School and Medical Director of the Worcester Department of Public Health. He is past-president of the Injury Free Coalition for Kids, which recently awarded him a Lifetime Achievement Award.