​Flu Vaccinations: No Place Like the Medical Home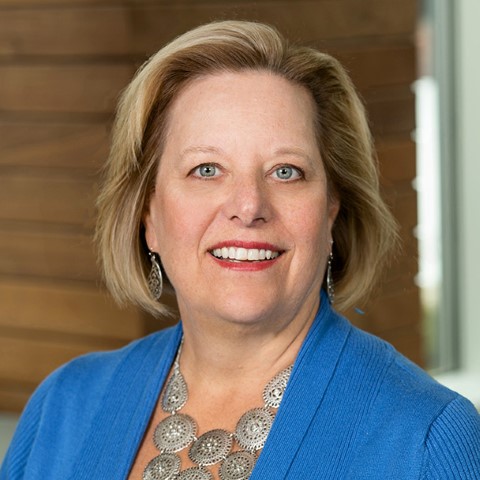 Susan J. Kressly, MD, FAAP
December 19, 2019
Since experts recommend a flu vaccine for children 6 months and older each year, you'd think the annual campaign to protect families from influenza would run like clockwork. The truth is that flu vaccine delivery is far more complex than it appears. The process of predicting which influenza strains will be circulating and then manufacturing the vaccine, managing supply and distribution, and getting the right vaccine to the right patients can vary widely year to year.
An annual flu-shot challenge
For pediatricians, the annual challenge begins in February, when we are asked to pre-order vaccines. It can feel like a task requiring the combined skills of an actuary and fortune teller to intelligently guess how many vaccines of which types will be needed, with changing patient demographics and variable degrees of follow through in getting the vaccine among families.
For families, the big challenge to getting the flu vaccine often arises from their busy schedules. The vaccine usually becomes available just as new school is getting into swing, followed by the hustle and bustle of the holidays. Some feel it would be easier to take their children to the local pharmacy to get the flu shot, but we know this is not ideal.
Why pharmacy flu vaccines are not ideal for kids
There are multiple reasons why pediatricians want our patients to get their flu vaccine in the medical home, where they can receive the most appropriate vaccine based on their age, underlying medical problems, knowledge of vaccines they've already received, and Vaccines for Children (VFC) program eligibility. For this program, which provides vaccines at no cost to children who might not otherwise be able to afford them, the Centers for Disease Control and Prevention buys vaccines at a discount and distributes them to grantees, including state health departments and certain local and territorial public health agencies that, in turn, distribute them at no charge to those private physicians' offices and public health clinics registered as VFC providers.
The childhood immunization schedule is incredibly complex and is highly dependent on having a complete immunization history as well as a thorough understanding of minimal intervals, and disease- and condition-specific recommendations. Deciding which vaccines to give to children at what time is akin to prescribing medications. While pharmacists can fill a doctor's prescription, they do not have the training or expertise to decide which medications to order. In addition, they are not available at 2 a.m. if the family has a question or concern about a vaccine received or needs follow-up care.
Pediatricians and other pediatric primary care medical home providers also can use the flu vaccine delivery as an opportunity to identify other care gaps, including whether they are due for additional vaccines, well visits or follow-up for chronic conditions. We report this information to the health insurer which gets used in calculation of practice quality and we report this information to schools, daycares and immunization systems, which has important implications for public health. In many states this has become a political and advocacy issue around scope of practice regulations.
The need for community advocacy
In some regions of the country, however, not all children have access to a medical home. In those areas, it's important to work in collaboration with other professionals in the community who are dedicated to protecting children and the community from influenza. We need to work with schools and child care settings, public health agencies and others to coordinate flu administration when it can't be part of the medical home. Your geographic mix of VFC program vs. private eligibility, universal purchase regulations and other state initiatives may impact your local solutions.

Make sure those stakeholders understand the importance of communicating this information with the primary care physician, the payer and public health entities. Many pediatricians are rated for quality and value based on immunization statuses of patients. If the payer doesn't have record of this information, it can have significant negative financial impact on the business health of the medical home. In some cases, reduced quality/value ratings can drive up the patient's copay to see you.
​"The childhood immunization schedule is incredibly complex and is highly dependent on having a complete immunization history as well as a thorough understanding of minimal intervals, and disease- or condition-specific recommendations."
Being proactive & creative to engage families
What can patients' medical homes do to position themselves so families see us as the preferred place to receive flu vaccine? It starts with engaging families in a way that resonates with them. If you are a pediatrician, use this as an opportunity to expand your communication outreach so your patients are kept informed about flu vaccine supply, availability and access to your office.
Influenza is a predictable problem, and one where being proactive can pay off. Get creative and make your practice the preferred place to receive vaccine. Some ways we can do this:
Starting in the summer when you are seeing patients for well visits, discuss with them the need for a flu vaccine in the fall and tell them where they can check for updates (your website, social media engagement). Ask them what would matter to them regarding convenience and access.
Create a quality improvement team dedicated to increasing your practice accessibility and uptake for seasonal flu vaccine, and invite families to help you brainstorm. Send bulk emails/announcements to all of your families in August inviting them to follow you on Facebook, Twitter and where they can find updates about flu vaccine including supply and availability in your office.
Plan and be flexible for administering flu vaccine. Schedule some 'tentative" flu vaccine clinic dates that you are prepared to activate when you get your shipment. Decide as a practice that you will accept walk-in flu vaccine requests anytime that your practice is open. Have drive-through flu vaccine clinics, offer vaccines to parents, mass immunize on school holidays, have early morning and evening flu clinic hours, or organize a practice "fall festival" where you also give flu vaccine.
Partner with organizations in your community to coordinate flu vaccination efforts so that every child has the opportunity to be protected.
Improving the system
As pediatricians we must also work together to raise our voices about the significant variability in flu vaccine distribution that challenges the medical home every year. There are often disparities in immunization between VFC patients and private patients. We should not rest until they are adequately addressed. AAP leaders have been working with others to identify best practices and promote distribution of vaccine efficiently and equitably.
We know that that our patients and their families are busy and value convenience. We know the medical home is the optimal place to receive comprehensive care, including flu vaccine administration. Influenza is a predictable problem. Working together, we can solve it.
*The views expressed in this article are those of the author, and not necessarily those of the American Academy of Pediatrics.
Susan J. Kressly, MD, FAAP
Susan J. Kressly, MD, FAAP, founding owner of Kressly Pediatrics in Warrington, PA, is a member of the Pennsylvania Chapter of the American Academy of Pediatrics. At the national level, she serves on the AAP Councils on Quality Improvement and Patient Safety and Clinical Information Technology, the Section on Administration and Practice Management, and chairs the Payer Advocacy Advisory Committee.