'Helping Tribal Communities Contain the Spread of COVID-19'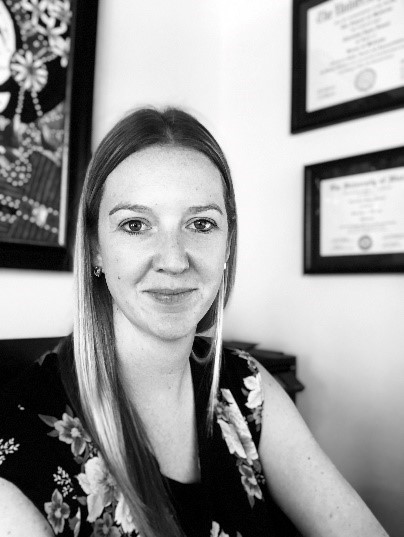 Christina Thuet, MD, FAAP
May 28,2020
In March 2020, the COVID-19 pandemic began its attack on the Navajo Nation.
Having recently moved to Salt Lake City from the Navajo reservation, I felt helpless from afar.
I had served the Navajo and Hopi tribes in Tuba City, Ariz., for the past four years and wanted to continue supporting my colleagues and the community I had grown to love during this time of crisis. So I reached out to friends and friends of friends to help acquire PPE items that were in short supply at Navajo and Hopi health care facilities.
Through a series of connections among strangers, PPE supplies began coming in that I was initially shipping to my contacts at health care facilities across the Navajo nation.
On April 20, Angel Flight West, a nonprofit, volunteer-driven organization that provides free, non-emergency air travel for children and adults with serious medical conditions, reached out to me to volunteer their services to transport our supplies.
As a result, on April 22, With Love, From Strangers (WLFS) was born, with a mission to connect strangers and inspire the sharing of resources with underserved communities.
WLFS provides relief efforts to the Navajo Nation COVID-19 crisis by acquiring and distributing personal protective equipment to front line healthcare workers at health care facilities across the Navajo and Hopi reservations.
Shortly after founding the organization, I partnered with my close friend and colleague, Laura A. Carr, MD, FAAP, to expand WLFS' impact. She has served as a pediatrician with Doctors Without Borders on several assignments in South Sudan and Liberia. We also worked together on a medical mission in the Philippines after Typhoon Haiyan.
Currently a PICU fellow at the University of Utah, Dr. Carr has worked tirelessly alongside me on this project. I would not have been able to grow WLFS to this size without her partnership.
With Love, From Strangers also is helping tribal communities contain the spread of COVID-19 within households by collecting and distributing water and basic relief supplies across the reservation at Chinle, Fort Defiance, Gallup, Tuba City, Shiprock and Kayenta. These supplies are received by community health workers and, in turn, distributed door-to-door to tribal households.
Lastly, With Love, From Strangers has partnered with Northern Arizona Volunteer Medical Corp. to create a reusable gown collaboration aimed at acquiring and producing reusable Level 1-3 gowns. These gowns will be distributed to our Navajo, Hopi and Fort Apache reservation health care partners based on their current surge rates and current reusable gown supplies.
The goal of this effort is to enable our health care facility partners to transition from an unsustainable disposable gown burn rate (upward of 300 gowns per facility daily) to a long-term sustainable reusable gown supply.
The Navajo Nation now has the highest COVID-19 infection rate in the U.S., which means they will be fighting this COVID battle for the foreseeable future, making a sustainable gown supply a necessity.
Since April 27, WLFS and Angel Flight West have completed 42 PPE and community care supply flights to nine health care facilities and six tribal community service units, as well as Navajo Nation EMS, Whiteriver EMS and Project COPE.
This has been such a rewarding experience. I'm so proud to see our "strangers" coming together to help others during their time of need, people who they will likely never meet.
For additional information on our impact and partners, please visit our website http://withlovefromstrangers.org/ and follow our Facebook group https://www.facebook.com/groups/withlovefromstrangers).
Recent news coverage:
https://www.cedarcityutah.com/news/archive/2020/05/12/hsr-not-a-hand-out-a-hand-up-local-residents-organizations-collect-and-deliver-necessities-to-navajo-nation/#.Xr9QNBNKgUG
https://www.nhonews.com/news/2020/may/12/angel-flight-west-and-love-strangers-fly-medical-s/
Send in your COVID-19 pandemic story, and we may share it here and on our social media channels. https://bit.ly/2XVvJIu
*The views expressed in this article are those of the author, and not necessarily those of the American Academy of Pediatrics.
Christina Thuet, MD, FAAP
Christina Thuet, MD, FAAP, is founder and director of With Love, From Strangers. Before founding the organization, she and her family had spent the previous four years living on the Navajo reservation, where she served as a pediatrician, Level 2 Nursery Medical Director and Director of Utilization Review at Tuba City Regional Health Care.