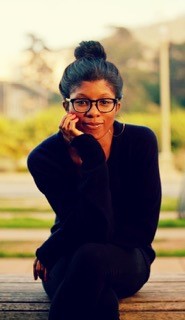 Rhea Boyd, M​​D, FAAP
April 18, 2016
We often say it takes a village to raise a child, but the truth is, it takes a herd.
Herd immunity is the protection from contagious disease that an individual benefits from as a result of living in a community where a critical number of people are vaccinated. That means, individuals who live in communities with high vaccination rates are effectively protected from vaccine-preventable infectious diseases​, even if they themselves are not able to receive certain immunizations. The U.S. Department of Health and Human Services created this graphic to show just how herd immunity works.
Herd immunity is important because it uniquely protects the most vulnerable members of our communities, including infants, pregnant women and other individuals whose immune systems cannot combat certain harmful or deadly infections or who aren't eligible to receive certain vaccines. It also prevents outbreaks and epidemics of preventable, infectious disease.
Many pediatricians consider vaccination one of the earliest and most important decisions parents can make for their children, starting with the Hepatitis B vaccine babies usually receive in the hospital nursery. But as the image shows, while the impact of vaccinating babies affects their individual health, it also has a positive effect on the health of the entire community.
"Unfortunately, when vaccines are not given, serious illnesses such as these can spread freely and take hold, especially among the most vulnerable members of our community like young children."
​Some high-profile celebrities have publicly discounted the value and safety of vaccines​, which are one of the safest, most extensively-studied and most effective preventative modalities modern medicine has to offer. The fact is that most of us, grow up in neighborhoods, apartment complexes and communities where spaces and resources are shared--from the home, to the workplace, playground, and classroom. That sharing creates opportunities to contribute to your well-being and that of your neighbors, but also introduces the possibility of exposure to infectious illness.
At the end of the day, vaccines are not about status or position. They are about the safety of your baby and your baby's community--the environment where your family will live, grow, learn, play, and thrive.
For more information on making the crucial decision to vaccinate your baby, visit the American Academy of Pediatrics website, HealthyChildren.org. ​
As you make the decision, know there is a herd of pediatricians, scientists, and neighbors standing behind you and your family to support the health of your baby and your community. ​
Editor's note: This is one of​​​​ a series of "AAP Voices" blog posts highlighting the importance of vaccine-preventable diseases during 2016 National Infant Immunization Week​. ​​
In recognition of National Infant Immunization Week, sponsored by the Centers for Disease Control and Prevention (CDC), the American Academy of Pediatrics is participating in a blog relay to discuss the critical role vaccines play in protecting children, families, and communities against vaccine-preventable diseases. Be sure to stop by the other #NIIW relay participants' blogs to learn about the benefits of immunization– tomorrow's post will be hosted by Voices for Vaccines. Follow the series: #NIIW.
*The views expressed in this article are those of the author, and not necessarily those of the American Academy of Pediatrics.
Rhea Boyd, MD, FAAP

Rhea Boyd, MD, FAAP, serves on the Board of Directors for the American Academy of Pediatrics (AAP) California Chapter 1, the chapter's foundation and the AAP government affairs committee for California. At the national level, she is an Executive Board Member of the Academy's Council on Communications and the Media. Dr. Boyd works in the Department of Pediatric Urgent Care at the Palo Alto Medical Foundation and in the Department of Adolescent Medicine and Teen Health at the University of California ​San Francisco (UCSF) Benioff Children's Hospital, Oakland, CA. She also is an Adjunct Clinical Instructor at Stanford University, where she teaches structural inequality, health literacy, physician bias and cultural humility for the Stanford Pediatric Residency Program, and is author of the blog Rhea.MD. Dr. Boyd can be found on Twitter @RheaBoydMD. ​