Keep Guns Out of the Hands of Children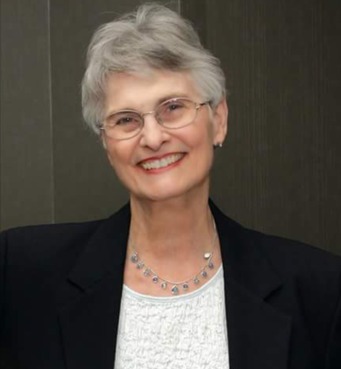 Marsha D. Raulerson, M​​D, FAAP
June 20, 2016
Children are naturally curious about everything around them. It's an essential part of how they learn but at times leads to danger. Household objects they find fascinating, such as electrical outlets, brightly colored detergent packets and flavored refills for electronic cigarettes or even buckets of water, for example, can hurt or even kill them.
My curious-to-a-fault son, Aaron, once drank mineral spirits that had turned a pretty color from the paint brush when he was a child. Another time, he climbed to the top of a 20-foot tower. He even ate a roach given to him by his mischievous older sister. When he was still in diapers he could run faster than me. At a friend's lake house he got out the door and ran down a dock with me in hot pursuit. I watched in horror as he jumped into 15 feet of water. He came up laughing as a friend lifted him up to me.
But one event is forever etched in my memory. I was in medical school at the time. I came home from class and was looking for my active 4 year old. I found him sitting on the floor in his grandmother's bedroom playing with a loaded handgun. Somehow I remained calm and said, "Hand me the gun, please," and he did.​
​​"Research shows that a handgun in a home is more likely to injure or kill a family member than to thwart an intruder."​
We didn't know that my mother-in-law kept the gun in her bedside table. My husband's father had been a plain-clothes policeman for the Miami police force--one of the original Miami Vice. A few years after his death, my mother-in-law came to live with us. She was a big help when I was in medical school. She didn't know how to shoot the gun and we didn't know she had it. Today it is kept unloaded in a locked drawer and has never been fired. Every time I hear of an accidental shooting of a child, I have a flashback of Aaron sitting in the floor with that gun.
I recommend to my families to just not have a gun in the house. Research shows that a handgun in a home is more likely to injure or kill a family member than to thwart an intruder. According to the advocacy group Everytown for Gun Safety, at least 110 children ranging in age from toddlers to teens have picked up a gun and accidentally shot someone so far in this year.
Since Alabama is a hunter's paradise, though, many of my families own more than one hunting rifle. So along with poison prevention and safe sleeping, a common topic is how to safely store those weapons, unloaded in a locked cabinet. After 38 years as a pediatrician, I consider my most important role helping parents safely raise healthy, active bright children–even the most curious ones like Aaron.​
*The views expressed in this article are those of the author, and not necessarily those of the American Academy of Pediatrics.
Marsha Raulerson, MD, FAAP

Marsha Raulerson, MD, FAAP, has practiced community pediatrics in Brewton, AL, for more than three decades and chairs the Committee on Federal Government Affairs for the American Academy of Pediatrics (AAP). She and her husband, Dan, a local nephrologist, have three grown children and four grandchildren and were foster parents for seven children. Dr. Raulerson is a past recipient of the AAP's Community Pediatrician of the Year award, and the academy's Alabama chapter created the Marsha Raulerson Advocacy Award in her honor. ​