Our Role in Advancing Affirming Care for Transgender Youth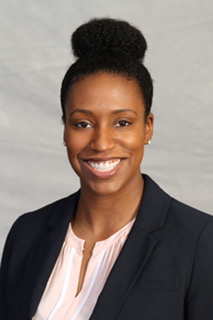 Jasmyne Jackson, MD, MBA, FAAP
July 22, 2020
Amanda Stewart, MD, MPH, FAAP
July 22, 2020
In a primary care clinic in Boston, a young Black trans person we will call Nicole says she just wants to be loved. She was excitedly trying out online dating. Her eyes lit up at the possibility of finding acceptance.
Nicole and the pediatric resident had a lengthy discussion about love and safety, as transphobia places her life in danger. They've both seen the news and know how many young Black trans women are killed every year. The resident hopes for Nicole's protection.
A month or so later, the resident saw Nicole's name in the emergency department and was terrified that something had happened to her. She was there for suicidal ideation. The most the resident could do at that time was to offer a familiar face, provide affirming care and send an email to her gender medicine provider. All the while wishing the world was better for trans kids, youth and young adults.
In the emergency department, we've cared for countless transgender children, many of whom are in there because of mental health issues. Most of them have faced extreme bullying by peers and many have experienced parental or family rejection. They come to us because they are suffering from anxiety and depression, and many, like Nicole, are suicidal.
The health care system must be a protected space in order to keep them safe and healthy​. And yet we have seen patients misgendered or deadnamed (calling them by their former names instead of their preferred ones) by their families and staff, including some of our physician colleagues, which contributes to disparities that we know exist for trans kids and adults.
Recently, the Trump administration announced that it had finalized a rule to roll back protections for LGBTQ individuals under Section 1557 of the Affordable Care Act. This goes against human rights, against progress and against the principles of medical ethics. Currently, transphobia in the healthcare system deters many transgender patients from seeking care. The trans community needs increased protections, affirming care and inclusive electronic health records. The deadly violence against Black transgender women is largely neglected but should be deemed a public health crisis given its commonness and fierce cruelty.
Trans kids grow up to be statistics in the vast health disparities that plague the trans community. Reversing these protections adds another layer of discrimination for transgender children who only seek to be their authentic selves. Their bravery should not be rewarded with hate from anyone, let alone their doctors.
"We must wield our collective voice, power, and privilege to advance justice in solidarity with our transgender patients."
Some health care systems have lists of LGBTQ-friendly doctors and clinics publicly available. While important, this does not reach our most vulnerable patients. These lists are more easily accessed by those with higher levels of health literacy. In addition, caregivers often decide on their child's physician and some parents may purposely not select those physicians for their transgender or gender-questioning child.
Many hospitals also have Pride and transgender flags and signs as expositions of allyship. But the low-hanging fruit of symbolism alone cannot grow roots of lasting justice. Our transgender patients need us to do more, especially in the wake of a policy change that directly threatens their right to care. The time for action from healthcare institutions is now.
The American Academy of Pediatrics recommends that youth who identify as transgender and gender diverse have access to comprehensive, gender-affirming and developmentally appropriate health care that is provided in a safe and inclusive clinical space.
We believe pediatricians should take the following steps, and many more, to help ensure the best care for our transgender patients:
Educate yourself on terminology used by those within the LGBTQIA+ community to ensure you share a common language with your patients. Consider introducing yourself with your pronouns (she/her, they, etc.) to normalize this practice in all encounters, including those with transgender or genderqueer individuals.
Form partnership with transgender activists and community-based organizations who serve trans youth. They are mobilizing on a grassroots level and health systems can learn from them and provide capacity and capital building for enhanced impact.
Follow the lead of your colleagues in transgender medicine. They have dedicated their careers to this work. How can your department better embody their initiatives, values and policies?
Learn about policies related to transgender patients and staff at your institution. Does your electronic medical record make use of the patient's affirming name and pronouns? Does your institution have policies to allow patients and employees to anonymously report harassment or discrimination? If not, how can you work to make these changes?
Educate yourself about policies at your local and state level that might be affecting the health of transgender youth. This may be best done via community organizations that serve transgender individuals. Does your city or state have public accommodation protections for transgender individuals? Do they have specific protections in the healthcare setting? When these or other policies are being debated, lend your voice as a pediatrician. Make sure policymakers know how these policies have, or will, affect your patients.
The administration's decision to remove protections for transgender individuals in health care is our call to action. Pediatricians have, since the very founding of the American Academy of Pediatrics, stood up for the most vulnerable in our society.
Now more than ever, we must wield our collective voice, power, and privilege to advance justice in solidarity with our transgender patients.
*The views expressed in this article are those of the author, and not necessarily those of the American Academy of Pediatrics.
Jasmyne Jackson, MD, MBA, FAAP
Jasmyne Jackson, MD, MBA, FAAP, is a pediatric resident in the Boston Combined Residency Program at Boston Children's Hospital and Boston Medical Center.
Amanda Stewart, MD, MPH, FAAP
Amanda Stewart, MD, MPH, FAAP, is an attending physician in the Division of Emergency Medicine and the lead physician for clinician advocacy in the Office of Government Relations at Boston Children's Hospital.