Say Gay – The Lives of LGBTQ Youth Depend on It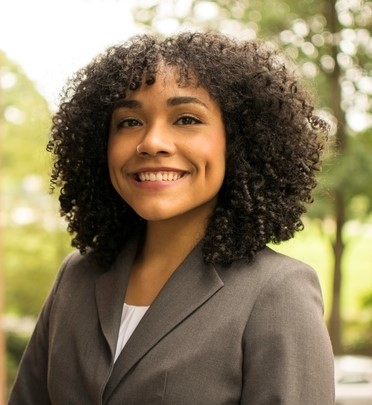 Teresitta Velez, MD
March 23, 2022
By the time you finish reading this piece, approximately four LGBTQ youth will have attempted suicide.
I remember when I heard a few months ago that children's mental health was declared a national state of emergency by the AAP and other organizations. As a pediatrician beginning my residency training in Washington, D.C., I was devastated by the announcement, but not surprised. My head flooded with memories of the transgender and gender diverse teens I cared for after their attempts at suicide.
With the recent efforts of policymakers across the country who are advancing policies that will harm the LGBTQIA+ community, I am seriously concerned for the health and well-being of young people everywhere, just like those I've treated at my hospital.
The Florida Legislature passed the Parental Rights in Education bill that would prohibit "classroom discussion about sexual orientation or gender identity" in schools. The Florida governor has signaled that he will sign the bill, commonly known as the "Don't Say Gay" bill.
In another attack on children, the Texas governor directed the state's Department of Family and Protective Services to begin investigating parents and medical providers who support and provide gender-affirming care for kids as perpetrators of child abuse. The governor also called on teachers, doctors, and caregivers to "report" any child seeking or receiving gender-affirming care. Texas Children's Hospital halted gender-affirming treatment after reviewing the order.
To be clear, these threatening, barely enforceable proposals do not in any way protect children. In fact, all major medical organizations, including the American Academy of Pediatrics, American Psychiatric Association, and American Medical Association, agree that gender-affirming care is necessary and can be lifesaving.
Stigma within schools and communities is the leading trigger for LGBTQIA+ victimization. Research has repeatedly shown that LGBTQIA+ children who are supported in schools through gay/straight alliances or have access to physicians who can comfortably discuss gender and sexuality are much less likely to experience distress. The attempts to criminalize the work of trusted adults who support kids at risk of societal marginalization are reckless and directly undermine a physician's ability to do their job.
The data are alarming. The Trevor Project's 2021 National Survey on LGBTQ Youth Mental Health found that 42% of LGBTQ youth seriously considered attempting suicide in the past year, including more than half of transgender and nonbinary youth. If legislators continue to advance harmful policies, I fear rates of child anxiety, depression, and suicide attempts will continue to increase.
In misguided attempts to justify these policies, lawmakers suggest it is dangerous to discuss gender or sexuality with children. In reality, it is developmentally normal for children to have an understanding of their gender before they enter kindergarten. By age 4, many kids have a consistent understanding of their gender identity, whether that is congruent with the sex assigned at birth or not. Restricting messaging around gender and sexuality under the false pretense of protecting kids creates life-threatening stigma that spreads beyond state lines.
"Protecting these kids means creating spaces in schools and doctor's offices in which they feel comfortable sharing their whole selves."
Protecting these kids means creating spaces in schools and doctor's offices in which they feel comfortable sharing their whole selves. Pediatricians play an important role in making that possible and can have these nonjudgmental and supportive conversations in a safe clinical space.
The ACLU is keeping track of legislation targeting LGBTQ rights, and the list is updated weekly. Call your lawmakers and urge them to stand against legislation that limits access to gender-affirming care or forces schools to treat gender and sexuality as taboo topics. Support national and state organizations like The National Center for Transgender Equality and the Transgender Education Network of Texas. Our voices coming together can help make a difference.
All young people in the LGBTQIA+ community deserve to be celebrated, cherished, and supported. It's time lawmakers advance policies to make that possible.
*The views expressed in this article are those of the author, and not necessarily those of the American Academy of Pediatrics.


Teresitta Velez, MD
Teresitta Velez, MD, is a pediatric resident in Washington, D.C.