Time to Step Up Efforts to Protect Children from Climate Change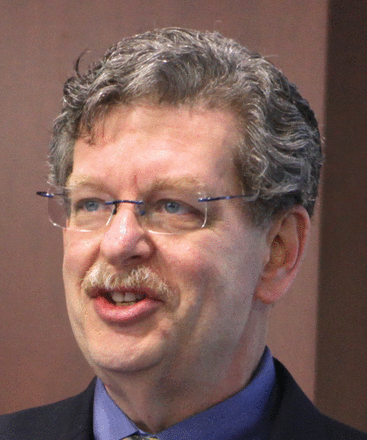 Jerome A. Paulson, MD, FAAP
September 25, 2019
Ahead of this week's United Nations General Assembly, masses of young people across the globe took to the streets to protest climate change inaction. A new report from the world's leading climate science organizations echoed their concern, outlining the the harm global warming will have on generations to come.
As pediatricians, we are already seeing the effects of climate change on our young patients. Because of climate change, for example, winters are becoming shorter, making outdoor allergy seasons longer. This worsens allergies and, for those with pollen-related asthma, increases the chances of asthma symptoms. Ozone Action Days are becoming more frequent, resulting in more asthma-related emergency department admissions each year.
One of the most important health threats to children
In 2007, the American Academy of Pediatrics (AAP) was the first major medical society to publish a policy statement. In 2015, the AAP Council on Environmental Health published a new technical report and policy statement on climate change. In those documents, AAP labeled climate change as one of the most important health threats to children in the US and globally.
Since that time, the situation around the world has only worsened. This past year was the fourth hottest on record. That means increased risk for heat related illness for infants and for adolescents either working or participating in sports outdoors. We've seen changes in the geographic distribution of Lyme disease; and the heat and rainfall patterns mean that the range for transmission of mosquito-borne diseases has increased.
With the increased frequency of natural disasters fueled by extreme weather, children have lost their lives and homes from wildfires, hurricanes or flooding. This impacts their physical as well as mental health. Severe weather events are, by definition, adverse childhood events. And that does not even account for the impact of parental anxiety, depression or PTSD that occurs among the adults caring for children caught in severe weather events. The mental health toll of climate change is huge and growing. We don't manage mental health problems well in this country, and the added problems related to climate change overwhelm the capacity that we do have.

Taking action
The academy has joined with many other medical associations to form the Medical Society Consortium on Climate and Health. By linking more than 600,000 health professionals in the United States, the consortium aims to facilitate the education of health professionals about climate change and provides an additional advocacy mechanism for its members around this critical issue. The AAP also partnered with ecoAmerica through their Climate for Health program to develop a video on how pediatricians can help lead efforts to address climate change.
Because so much education and advocacy about climate change takes place at the state level, the AAP and the Consortium have fostered the development of organizations in several states. Pediatricians in Ohio, Virginia, Florida and other states have taken the lead in creating Clinicians for Climate Action organizations.
A matter of health equity
The AAP recognizes that, in addition to its health harms, climate change presents tremendous social justice problems. That's why the academy filed an amicus brief in the case of Juliana v. United States, an unprecedented case of children suing the federal government for depravation of fundamental rights due to the government's long-standing inaction on climate change.
An estimated that 88% of the global burden of disease caused by climate change occurs in children under the age of 5. Children in the world's poorest countries, where the disease burden is already disproportionally high, are most affected by these impacts. Globally, 3 out of 4 people living in poverty depend on agriculture and natural resources to survive; and many poor people around the world live in very low-lying areas that will be flooded by sea level rise. Poor people are least able to afford to pay for adaptation projects.
"While young people can and should be the inspiration for change, solving this crisis should not fall on their shoulders."
Moving forward, we need to educate our patients and their families about the impact of climate change on their health. As a profession, we can also look inward. This means supporting actions by physicians and hospitals within their workplaces to adopt sustainable practices and reduce the carbon footprint of the health delivery system.
At the same time, we must continue advocating for children during the growing climate crisis by fostering the development of policies aimed at mitigating climate change. Sadly, our advocacy efforts also should also include creating adaptations for the impacts of climate change that already are occurring.
In her speech to the United Nations Climate Action Summit Monday, 16-year-old Swedish student Greta Thunberg criticized world leaders for decades of inaction on climate change.
"This is all wrong. I shouldn't be up here. I should be back in school on the other side of the ocean. Yet you all come to us young people for hope," she said.
The young climate activist is right. While young people can and should be the inspiration for change, solving this crisis should not fall on their shoulders.
As professionals dedicated to the health and well being of children, it's time to step up efforts to protect our patients from climate change.
*The views expressed in this article are those of the author, and not necessarily those of the American Academy of Pediatrics.
Jerome A. Paulson, MD, FAAP
Jerome A. Paulson, MD, FAAP, is Director of the AAP Climate Change Program and past Chair of the academy's Council on Environmental Health. Dr. Paulson is a Professor in the Department of Environmental & Occupational Health at The George Washington University School of Public Health and Health Services, and in the Department of Pediatrics at The George Washington University School of Medicine and Health Sciences.