In light of the war in Ukraine, Ayesha Kadir, MD, pediatrician and senior humanitarian health lead for Save the Children UK, explains how armed conflict affects children. Hosts David Hill, MD, FAAP, and Joanna Parga-Belinkie, MD, FAAP, also talk with Allison Rose, MD, FAAP, and Emily Miller, MD, MS, FAAP, about the need for advocacy about the use of donor human milk as a lifesaving therapy for premature infants.
Ayesha Kadir, MD, is a pediatrician and Senior Humanitarian Health Lead for Save the Children UK. She works in clinical care, public health research, health policy and advocacy. Her clinical work is in pediatric emergency medicine and social pediatrics in Europe and in humanitarian settings. Her research, advocacy and policy work focus on the effects of migration, armed conflict, and other forms of violence on children and families, and in finding effective ways to protect and promote children's and families' health, wellbeing, and rights. Dr. Kadir worked with international NGOs, universities, governments and the World Health Organization before starting her current role with Save the Children UK.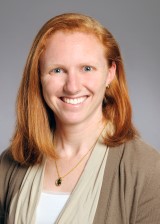 Allison Rose, MD, FAAP
Guest
Doctor Allison Rose is an Assistant Professor of Pediatrics and practicing neonatologist with Emory University and Children's Healthcare of Atlanta. Her clinical time is split between the neonatal intensive care units at Grady Memorial Hospital, Emory University Hospital Midtown, and Egleston. She takes care of premature infants and critically ill newborns. Her academic and research interests include the care of infants with necrotizing enterocolitis, a devastating inflammatory disease of the neonatal gut. In addition to working in the neonatal ICU, Dr. Rose is also involved with the GA Chapter of the American Academy of Pediatrics' legislative and breastfeeding committees to advocate for the health of Georgia's children.
Emily Miller, MD, MS, FAAP
Guest
Dr. Emily Miller is a neonatologist at Cincinnati Children's Hospital and Assistant Professor of Pediatrics at the University of Cincinnati. In addition to caring for infants in the NICU, Dr. Miller cares for families at the Cincinnati fetal care center, both prenatally when preparing for fetal surgery and at birth to provide coordinated, multispecialty delivery room care for infants with high-risk congenital conditions. Dr. Miller's research focuses on the effects of local, state, and national policy on infant and maternal health outcomes.
Dr. Miller's expertise in advocacy has led to several invitations to write and publish commentary on neonatal advocacy themes in the Journal of Perinatology and Pediatric Research and present her work at American Academy of Pediatrics and American Public Health Association national conferences. Her personal account of COVID in the NICU was published by the American Academy of Pediatrics as part of a series of physician experiences, which was awarded the 2021 APEX (Advancing Pediatric Educator Excellence) Award for Publication Excellence.