In this episode Alison A. Galbraith, MD, MPH, FAAP, a lead author on an updated policy statement on child health care financing, highlights recommendations to ensure affordable, equitable, high-quality care for all children. Hosts David Hill, MD, FAAP, and Joanna Parga-Belinkie, MD, FAAP, also speak with Bryan Sisk, MD, about the benefits and harms of billing for patient portal messages.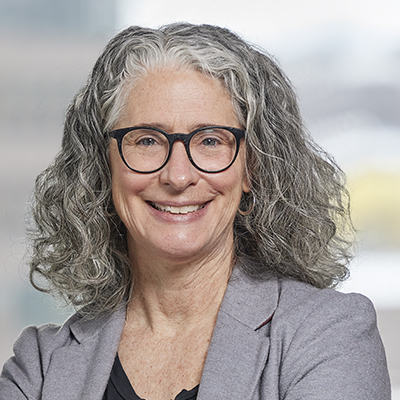 Alison A. Galbraith, MD, MPH, FAAP
Guest
Alison A. Galbraith, MD, MPH, FAAP, is a Professor of Pediatrics and Director of the Division of Health Services Research in the Department of Pediatrics at Boston Medical Center and Boston University Chobanian & Avedisian School of Medicine. She is a general pediatrician and health services researcher whose work focuses on the impact of health insurance design on health care access and affordability for families with children. With funding from NICHD, AHRQ, and PCORI, she has done foundational work on the effects of novel insurance designs such as high-deductible health plans and Affordable Care Act Marketplace plans on health care utilization and costs for children and families.
Bryan Sisk, MD, is an assistant professor in pediatric hematology and oncology at Washington University School of Medicine, with a joint appointment in the Department of Medicine. He serves as Director of Research for the Bioethics Research Center, and he is the Co-Director for the Vascular Anomalies Center at Washington University. Dr. Sisk's research focuses on communication and healthcare access in serious pediatric illness. He has a special interest in the social and ethical issues related to the integration of novel technologies into clinical encounters, such as online portals and chatbots. Dr. Sisk's clinical work focuses on treating vascular anomalies and histiocytoses.
This year we are excited to celebrate the 75th anniversary of Pediatrics. Join us on our 75th anniversary page at pediatrics.org as we reflect on the past and plan for the future of Pediatrics.

Conflict of Interest Disclosure:
The interviewees have no conflicts of interest to disclose
Music Credits:
"Steadfast" by Blue Dot Sessions at www.sessions.blue
Theme music composed by Matthew Simonson at Foundsound.media
*The views expressed in this podcast are those of the guests and not necessarily those of the American Academy of Pediatrics.