In this episode hosts David Hill, MD, FAAP, and Joanna Parga-Belinkie, MD, FAAP, talk about Adverse Childhood Experiences (ACEs) and keeping kids safe during the pandemic. Bob Sege, MD, PhD, FAAP, describes how to create positive childhood experiences to counter ACEs. The hosts also discuss with Jason Nagata, MD, MSc, FAAP, the findings of a new study linking performance-enhancing substances to other drugs.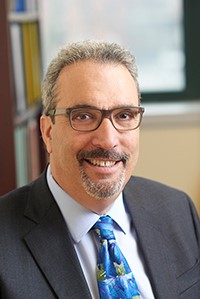 Robert Sege, MD, PhD, FAAP
Guest
Dr. Bob Sege is a Professor of Pediatrics and Medicine at the Floating Hospital for Children at Tufts Medical Center, where he directs the Center for Community-engaged Medicine. Dr. Sege is a Senior Fellow at the Center for the Study of Social Policy in Washington, is part of the Leadership Action Team for Massachusetts Essentials for Childhood Team, and serves on the boards of the Massachusetts Children's Trust and Prevent Child Abuse America. He received the 2019 Ray E. Helfer award from the Alliance of Children's Trusts and the American Academy of Pediatrics. He served on the American Academy of Pediatrics Committee on Child Abuse and Neglect and on its Council on Injury, Violence and Poisoning Prevention.
Jason Nagata, MD, MSc, FAAP
Guest
Dr. Jason Nagata is a pediatrician, assistant professor of pediatrics, and adolescent medicine specialist at the University of California, San Francisco. He researches health consequences of adolescent and young adult behaviors and is an expert in body image and eating disorders in males. In 2019, he was the recipient of the American Academy of Pediatrics Emerging Leader in Adolescent Health Award, the Society for Pediatric Research Fellow's Clinical Research Award, and the Grumbach Award for Excellence in Research at UCSF.