Over the last 12 years, the Medical University of South Carolina has been implementing a medical home initiative that fosters strong relationships with multiple community partners to provide accessible, coordinated, and culturally competent care to low-income children and youth with special health care needs and their families.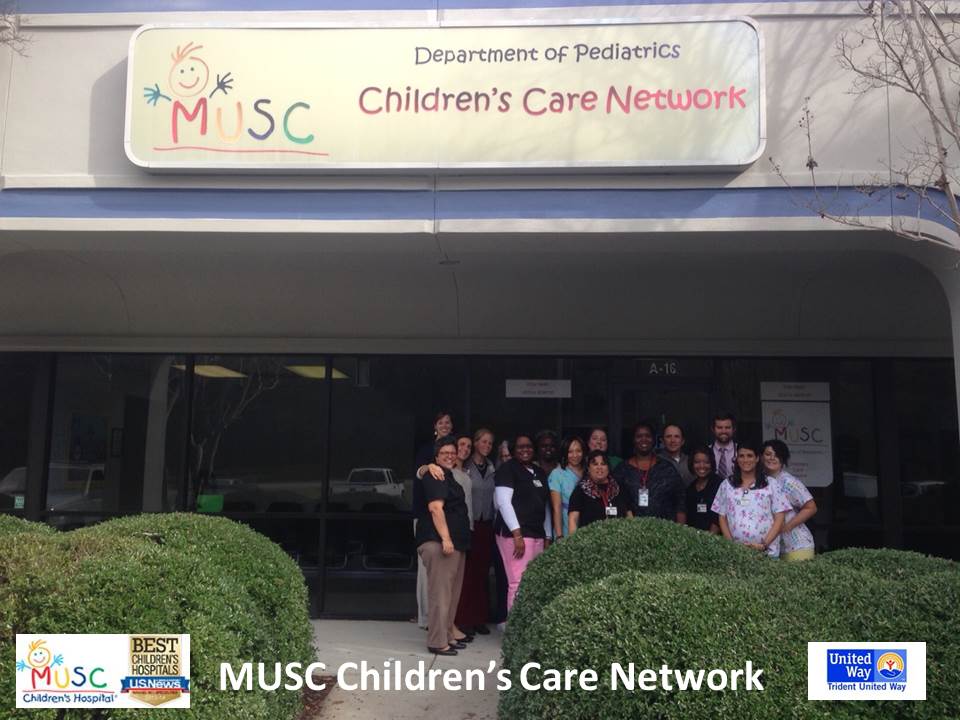 Implementation Insights:
Conduct a needs assessment on patterns of health care use, availability of providers, and geographic distribution of families to determine where a primary care practice that functions as a medical home may be needed.
Establish a primary care practice that functions as a medical home near existing public transportation hubs, health departments, and social services to enhance continuity and access to care.
Host support groups for linguistically and culturally diverse families of children and youth with special health care needs.
Background Information
Type of Practice: The project is administered through an academic institution in two clinic sites
Location: Charleston, South Carolina
Population Served: Approximately 5,000 children have been served through the medical home program, with over 97% of patients and families Medicaid eligible.
Pediatric Medical Home Implementation Strategies
Conduct a needs assessment to determine the best location for a pediatric medical home. Utilize the following data sources:

Emergency Department utilization rates
Information on locations of major public transportation routes/hubs
Phone interviews with local pediatric practices that serve Medicaid eligible patients to identify geographical gaps in providers

Establish the physical location of the practice on a route that is easily accessible through public transportation.
Identify available partners with which to co-locate services such as the local health department, the Supplemental Nutrition Program for Women Infants and Children (WIC) and a women's health clinic.
Recruit administrative, clinical, and patient support staff that are Spanish language speakers.
Recruit and support certified Spanish language translators to serve as community health workers and patient navigators. Support these professionals as members of the health care team.

Utilize patient navigators and community health workers to conduct thorough follow-up of referrals to community services and specialists.
Meet as a clinic team to review daily schedules in advance.
Integrate community health workers and patient navigators into aforementioned team meetings to provide additional information about patient and family needs.

Leverage local and national grant funding opportunities to secure financial support. These opportunities include the following:

United Way
Reach Out and Read
Community Access to Child Health Grants
Managed Care Organizations
Home visiting programs

Offer space in the office to host professionals who can assist and educate families about enrolling in public insurance (Medicaid).
Utilize typical no-show appointment times for same-day and walk-in sick visits.
Assign primary care providers to patients and families, ensuring continuity and coordination of care.
Create Spanish language handouts that include information on medication use, indications, and specific diagnoses to distribute to families after appointments.
Host Spanish speaking support groups for families of children and youth with special health care needs.
Utilize the Patient Perception of Primary Care survey to obtain feedback from families.
Challenges
The project struggles to secure funding for provision of multiple services to children, youth, and families. To overcome this challenge the organization continuously explores opportunities for grant funding, participates in pilot projects funded by insurers, and fosters strong relationships with community organizations that can help support medical home activities.
Additional challenges include recruiting bilingual clinical and administrative staff, as well as navigating an ever changing health care transformation landscape.
More Information
For more information, contact Henry Martyn Lemon, Medical Director and Assistant Professor of Pediatrics at the Medical University of South Carolina.
Source
American Academy of Pediatrics