Keeping Families Healthy is a program that bridges the gap in pediatric care coordination by employing community health workers to serve as a liaison between families and pediatric medical home clinicians and practices. Most recently, the program won the Academic Pediatric Association's 2017 Health Care Delivery Award for "its innovation in linking the medical home with the community, engaging learners at multiple levels, and conducting academic work in concert with care delivery to at-risk children."
Outcomes from the program include a 50% decrease in preventable emergency department visits among program participants compared to a convenience control sample, and improved vaccination rates by 20% in infants and by 16% in newborns compared to a convenience control sample.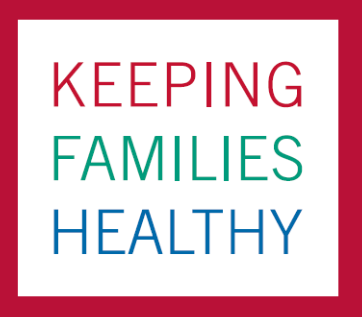 Implementation Insights:
Foster partnerships between primary care practices and community-based social wellness organizations to recruit, train, and hire community health workers.
Hire and train diverse community health workers that represent and live in the communities they serve.
Facilitate home visits by community health workers to enhance care coordination and empower families and caregivers.
Develop an information sharing system between community health workers and the primary care medical home to ensure plans of care are shared and communicated with all appropriate clinicians.
Background Information
​Type of Practice: Academic Institution
Location: Stony Brook, New York
Population Served: Children and youth 0-18 years with special health care needs, including those with chronic conditions and social risk factors.
Pediatric Medical Home Implementation Strategies
​Foster connections with local community-based social wellness organizations that recruit, hire, and train community health workers (CHWs).
Develop a standardized protocol for training CHWs which incorporates the following components:

A 60-hour in-person training course that includes navigating systems of care, motivational interviewing, database training, and information on what to expect during home visiting
Facilitated shadowing of CHWs who are already working with families, resulting in 4-5 in-person encounters between a CHW-in-training and families.

Develop a referral workflow for clinicians to easily identify and refer patients who are at risk and may benefit from the services of a CHW.
Match participating families and children with a CHW based on cultural similarities.
Facilitate home visits by CHWs to identified families. Implement the following activities during home visits:

An evidence-based global family psychosocial risk assessment (at the initial home visit only) using a preconfigured database on a tablet computer to ensure comprehensive care needs are identified and addressed
Provide and review contact information for all clinicians involved in the child's care
Identify and address barriers to obtaining health care services
Assist families in making necessary medical appointments
Assist families in connecting with a clinician to obtain clinical advice during or after office hours
Facilitate families' understanding of clinician recommendations
Facilitate families' creation of a system to keep track of their child's medical information
Connect families with local community resources

Develop a written summary report of each CHW home visit that itemizes issues addressed at each visit and identifies next steps for unresolved issues.
Share written report with each of the child's medical providers for review and documentation in the child's medical record.
Follow up with additional home visits and/or phone/text message support for families as needed.
Provide professional development opportunities for CHWs, including the following:

Monthly CHW meetings to review preventive health education material
Discussion of strategies to increase patient/family engagement
Certification opportunities (eg, asthma educator, motivational interviewing)

Develop patient- and family- friendly materials that are reviewed by an institutional health literacy and cultural competency committee.
Challenges
Building trust between the community health workers (CHWs) and participating families takes time and effort. To overcome this challenge, hire CHWs who generally live and represent the communities in which they serve (ie bicultural and bilingual individuals), and match CHWs with families based on other cultural factors such as language spoken and country of origin.
More Information
This program is supported through funding provided by the following organizations:

New York State Department of Health's Health Care Efficiency and Affordability Law Phase 6 (HEAL-NY)
Primary Care Infrastructure grant surplus funds from Stony Brook Hospital – Medical Home Demonstration Initiative
Stony Brook School of Medicine Dean's Targeted Research Opportunity Award
Department of Pediatrics Research Award
Silvian Foundation

To learn more about Keeping Families Healthy, please contact Dr Susmita Pati, for Keeping Families Healthy at 631/638-3082.
For more information regarding project results, view the following publications:
Source
American Academy of Pediatrics