This family advocacy organization integrates parent partners into primary care practices to enhance family-centered care, care coordination, and cultural competence. Parent partners undergo continuous training and provide peer support to families of children with special health care needs.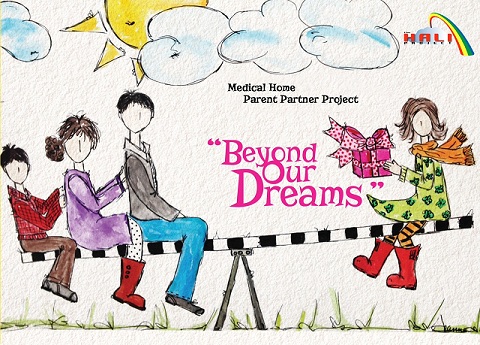 Implementation Insights:
Place paid parent partners with experience in caring for children and youth with special health care needs in primary care practices.
Reduce workload burden for physicians by delegating non-medical reponsibilities to non-physician team members.
Create clear and defined roles and responsibilities (including an official job description) for parent partners.
Provide emotional support and increase resilience to caregivers of children with special health care needs.
Background Information
Type of Practice: Family advocacy organization
Location: The project began in Canyon, Texas, and has spread to Montana, Nebraska, and Wyoming
Population Served: Children and youth with special health care needs and their families, including those living in rural communities and for whom English is a second language
Pediatric Medical Home Implementation Strategies
Identify funding opportunities (through federal or state grants) to place paid parent partners who have experience caring for children and youth with special health care needs into primary care practices.
Create an official job description for the parent partners. The description can include the following responsibilities:

Serve as a support person to parents of children with special health care needs.
Gather information about credible services for the special needs community and how best to access them.
Determine specific needs of complex patients and families; communicate these needs to clinic staff.
Actively work to promote a positive, effective partnership between physicians, clinic staff, and families.
Serve as a liaison between the clinic, family, and community (including education/schools).
Attend state meetings relevant to medical home and children/youth with special health care needs.
Provide home visits to high risk patients and families.
Conduct pre-visit phone calls to special needs patients; utilize the phone calls as an opportunity to determine patient and family concerns prior to the appointment.
Assists families with navigating systems of care.
Provide peer support and guidance.

Utilize family feedback to organize a three-day training for individuals who wish to become parent partners. Include the following information in this training:

Office work flow
HIPAA
Understanding emotional support for families with special health care needs
Team-based care in practice; how to become a member of a health care team

Provide continuous training to parent partners through monthly group calls and one-on-one calls with the Project Leader/Founder.

Invite guest lecturers from different cultures to provide trainings to parent partners on cultural competence.

Encourage collaboration between care coordinators and parent partners; plan and implement Parent Nights in primary care clinics.
Challenges
Obtaining buy-in from clinics and physicians to embrace another team member is often challenging. Demonstrating the value of a parent partner in practice and the spread of similar work across the country can help overcome this challenge. Interviews with participating families and clinicians demonstrated that integrating parent partners in primary care practices is associated with the following outcomes:

Improved adherence to care plans
Improved participation in early and periodic screening as well as increased immunization rates
Improved health literacy
Improved family and clinician satisfaction
Reduced wait times

Demonstrating the difference between a parent partner, care coordinator, and Nurse Case Manager is challenging. To overcome this challenge, the project created a clear job description of the parent partner position, which is used to communicate roles and expectations to all clinic team members.
More Information
For more information, contact Brad Thompson, Director, The Hali Project.
View a recorded webinar detailing the Hali Project and its role in enhancing care coordination for children and families.
Source
American Academy of Pediatrics