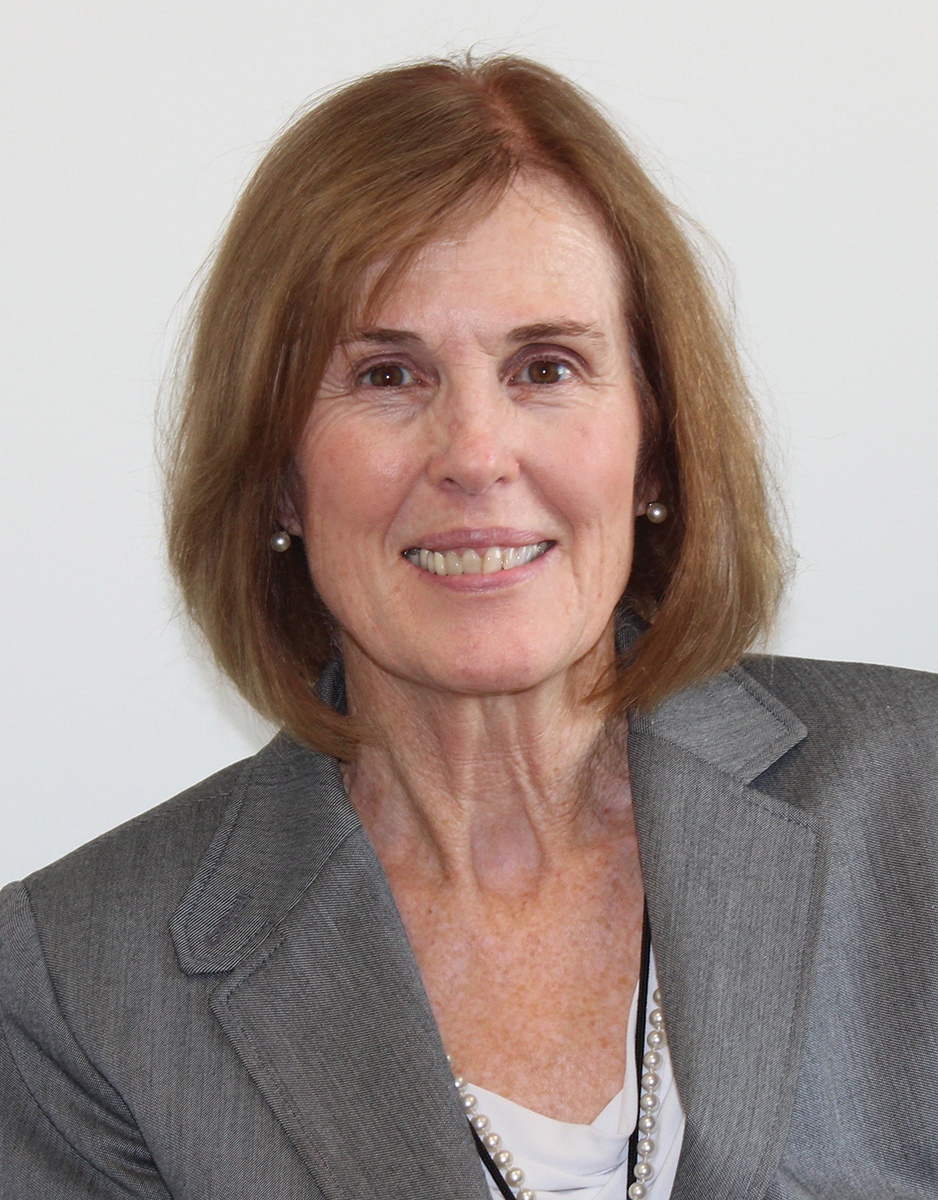 Moira Szilagyi, MD, PhD, FAAP
President
November 3, 2022
Dear colleagues:
Pediatricians across the country are seeing high numbers of patients with illnesses like RSV, influenza and COVID. Parents are worried. And many hospitals and emergency departments are full or nearing capacity -- due to the ongoing mental health crisis among young people, this surge in viral illnesses, and systemic reductions in pediatric units and workforce. The AAP's members will always step up to care for children, but our system of care is stretched and stressed, and it is taking a toll.

We know pediatricians are under high levels of stress, and we are advocating right now for short- and long-term changes that can help ensure all children have access to the health care they need, and that can support pediatricians in their work to care for them.

As I outlined in this op-ed published today in CNN Opinion, the AAP calls for these measures: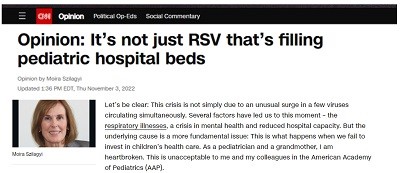 More funding and resources to address mental health care, as described in our call to the White House to issue a National Emergency Declaration.
Investment in pediatric health care capacity, including increasing Medicaid payment rates to at least parity with Medicare.
Expansion and support of the pediatric workforce, including pediatric subspecialists as well as respiratory therapists and nurses.
We also call for immediate funding to enable pediatric care teams to rapidly ramp up services to care for the children in crisis now. The AAP will continue to advocate for these and other improvements at all levels of government.
This viral surge comes at the same time as some impending changes in how COVID vaccines are financed and distributed, which will also present challenges to pediatric practices as they administer the vaccines to children.

Late last month, AAP president-elect Sandy Chung, MD, FAAP and our CEO Mark Del Monte met at the White House with Ashish Jha, MD, the COVID-19 Response Coordinator. Dr. Chung and Dr. Jha had a productive discussion about how to make sure pediatricians can continue to lead the way in vaccinating children against COVID as the government prepares to shift the vaccine to the commercial marketplace. The meeting was an opportunity to raise important issues related to vaccine payment and financing that AAP outlined in an earlier letter.

Meanwhile, some of the families coming to the emergency department now may not need urgent medical care, but rather reassurance. The headlines are alarming for families. To help educate parents about RSV, influenza and other illnesses that could be cared for at home, AAP is sharing videos, GIFs, HealthyChildren.org content, and other materials on all social media channels. We welcome your help sharing these materials in your networks:
Though the circumstances right now are challenging, pediatricians know what to do to care for our patients in this moment -- how to work with fewer resources, with surges in illness, with parents who are increasingly worried about the health of their children. But we cannot keep doing this work without some real change. Please know that as you confront these difficult days, you are not alone. We will continue to work to improve our health care system to better meet the needs of children, and we will always continue to be here for you.
Thank you for all you do.

Sincerely,
Moira Szilagyi, MD, PhD, FAAP
President
Source
American Academy of Pediatrics