In this episode Kathryn Lowe, MD, FAAP explains why limiting gender-affirming care affects the health of all children. Hosts David Hill, MD, FAAP, and Joanna Parga-Belinkie, MD, FAAP, also speak with Deena Berkowitz, MD, MPH, about rates of undertriage in the emergency department for children with non-English-speaking caregivers.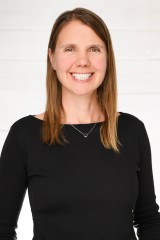 Kathryn Lowe, MD, FAAP
Guest
Kathryn Lowe, MD, FAAP, is a board-certified pediatrician and a Clinical Assistant Professor at the University of Washington School of Medicine. She serves on the executive committee of the Section on LGBT Health and Wellness with the American Academy of Pediatrics and is one of the authors of You-ology: A Puberty Guide for Every Body. She attended medical school at the University of Connecticut and pediatric residency at Maine Medical Center. She has practiced both in-patient and out-patient pediatrics.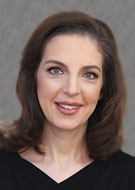 Deena Berkowitz, MD, MPH
Guest
Deena Berkowitz, MD, MPH, is board certified in both pediatrics and pediatric emergency medicine and is the medical director of Fast Track Services in the Division of Emergency Medicine at Children's National Hospital. She is a strong advocate for supporting high standards of excellence in caring for low-acuity patients presenting to the Emergency Department (ED) for care. She directs the pediatric academic Acute Care Fellowship at Children's National. Dr. Berkowitz is a founding member of the Society for Pediatric Urgent Care.
This year we are excited to celebrate the 75th anniversary of Pediatrics. Join us on our 75th anniversary page at pediatrics.org as we reflect on the past and plan for the future of Pediatrics.

Conflict of Interest Disclosure:
The interviewees have no conflicts of interest to disclose
Music Credits:
"Steadfast" by Blue Dot Sessions at www.sessions.blue
Theme music composed by Matthew Simonson at Foundsound.media
*The views expressed in this podcast are those of the guests and not necessarily those of the American Academy of Pediatrics.