In this episode Julie Sweetland, PhD, a sociolinguist and senior advisor at the FrameWorks Institute, shares strategies for public messaging about vaccines. Hosts David Hill, MD, FAAP, and Joanna Parga-Belinkie, MD, FAAP, also speak with Ryan Brewster, MD, about his research on the racial and ethnic diversity of pediatric clinical trials.
Julie Sweetland, PhD
Guest
Dr. Julie Sweetland is a sociolinguist and a senior advisor at the FrameWorks Institute, a nonprofit that equips change-makers to lead productive public conversations on scientific and social issues. FrameWorks' unique approach to communications research shapes public discourse across the nation and around the world. Their impact was recognized in 2015 with the MacArthur Award for Creative and Effective Institutions, otherwise known as the "organizational genius grant."
Since joining FrameWorks in 2012, Dr. Sweetland has co-constructed and led strategic reframing initiatives on issues like climate change, health equity, and childhood adversity. Her skill in translating framing research into communication strategy has helped advocates, policymakers, and scientists drive social change.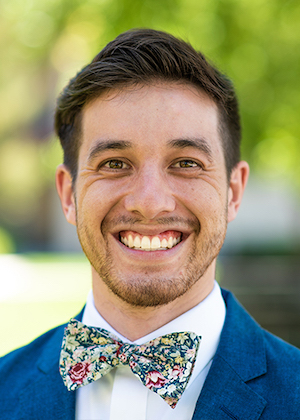 Ryan Brewster, MD, is a resident physician in the Boston Combined Residency Program (Boston Children's Hospital and Boston Medical Center) as part of the Leadership in Equity and Advocacy Track. His academic interests focus on the development and scale of low-cost medical devices and digital health tools to advance child health equity. He is also a health services researcher and professional medical illustrator and graphic designer. Dr. Brewster earned his MD from the Stanford University School of Medicine.
This year we are excited to celebrate the 75th anniversary of Pediatrics. Join us on our 75th anniversary page at pediatrics.org as we reflect on the past and plan for the future of Pediatrics.

Conflict of Interest Disclosure:
The interviewees have no conflicts of interest to disclose
Music Credits:
"Steadfast" by Blue Dot Sessions at www.sessions.blue
Theme music composed by Matthew Simonson at Foundsound.media
*The views expressed in this podcast are those of the guests and not necessarily those of the American Academy of Pediatrics.