Below you will find educational communication tools that underscore the importance and power of immunizations. We encourage you to share these articles, videos, graphics and more with patient families.
Visit "Fighting Flu" for tools to help educate families about the flu vaccine.

Immunization Image Gallery
Free! Find images that accurately and responsibly portray vaccination. Available for anyone to download and use in print, broadcast or online.
Featured Article for Parents
Why Immunize Your Child?
Immunizations keep children healthy! Here are answers to some common questions parents have about vaccines.
Videos
Childhood Immunization Schedule for Ages 0-6 Years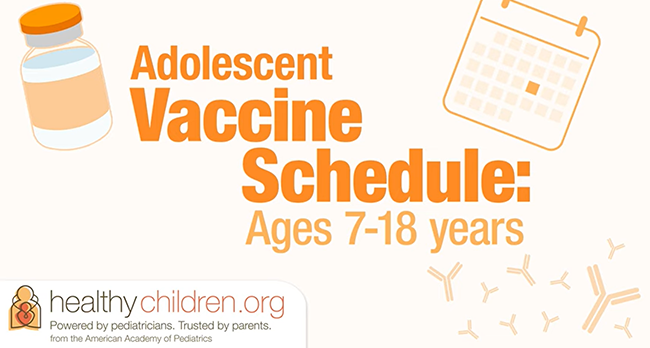 Adolescent Immunization Schedule for Ages 7-18 years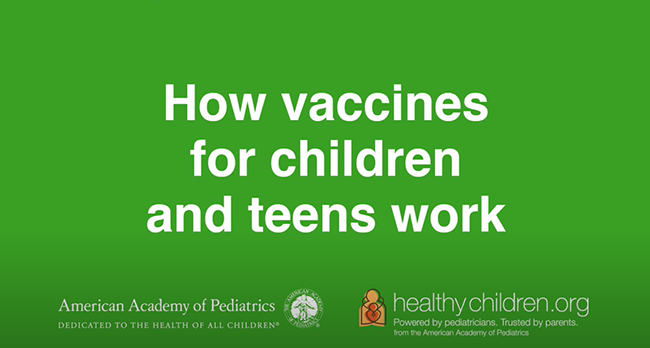 Myths vs. Facts on Childhood Immunizations
Finding Out the Truth About Vaccines Playlist
Infographics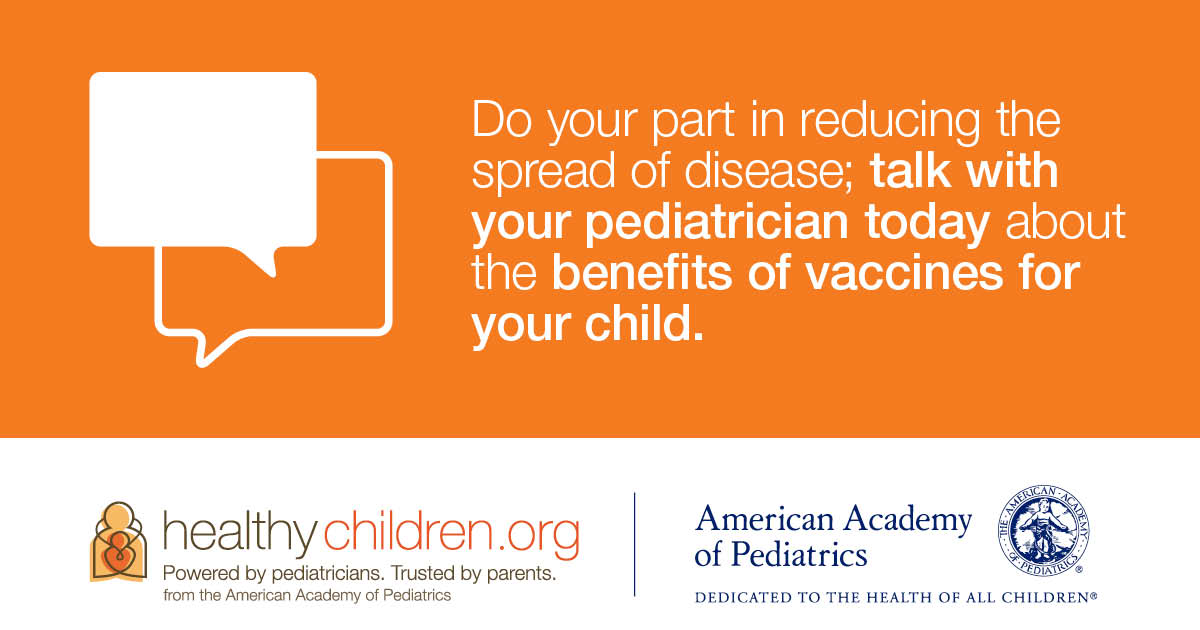 Questions About Vaccinations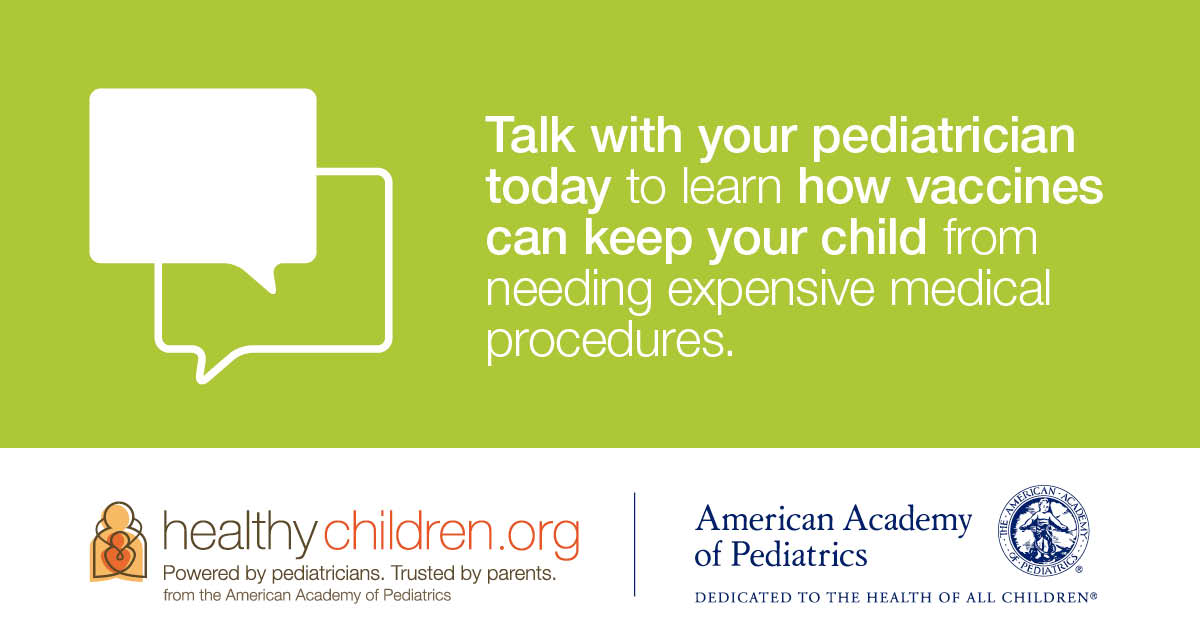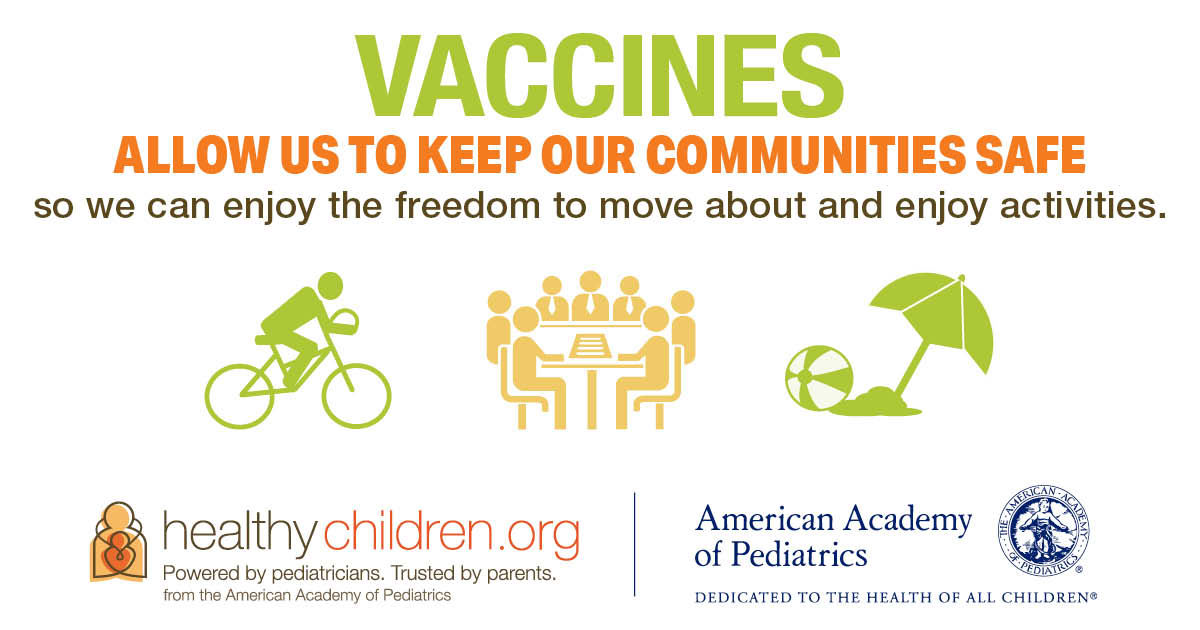 Keep Our Communities Safe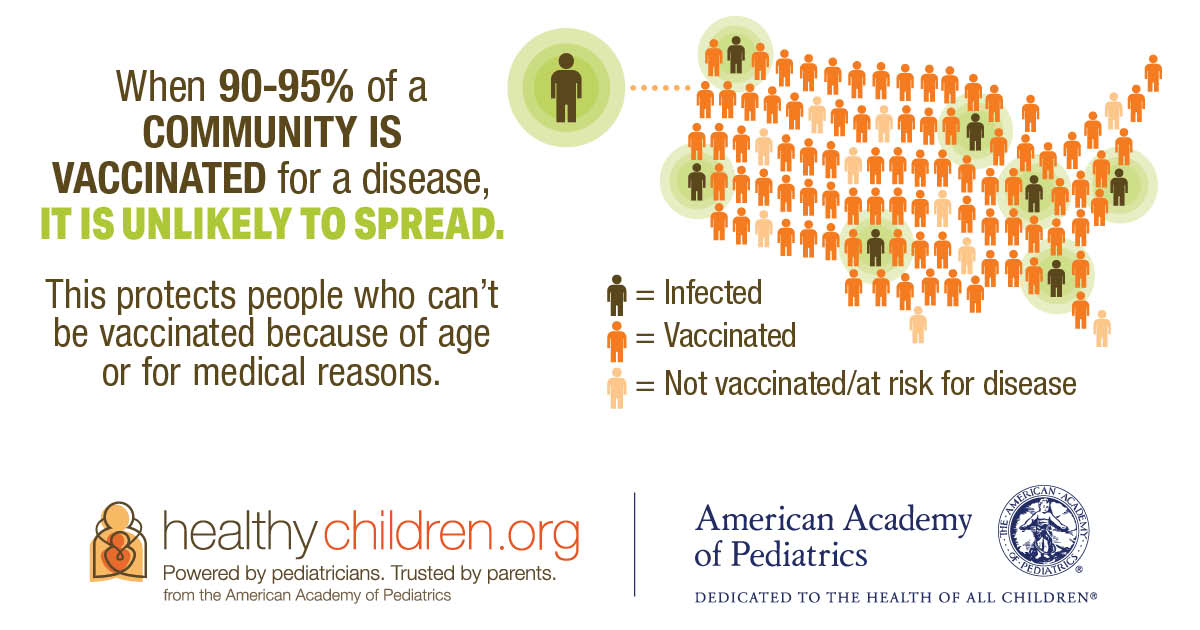 Keep Our Communities Safe
HealthyChildren.org Articles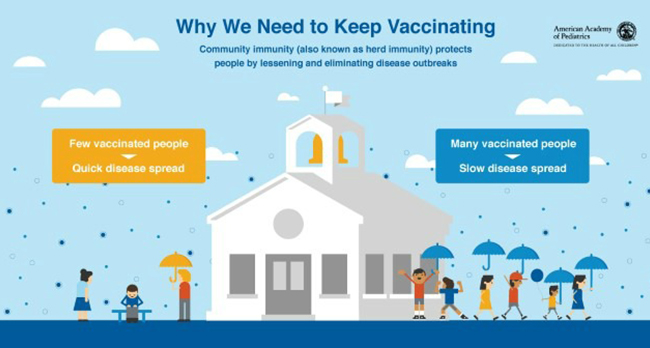 How Healthy is Your Community?
Vaccine Safety: Examine the Evidence
Source
American Academy of Pediatrics